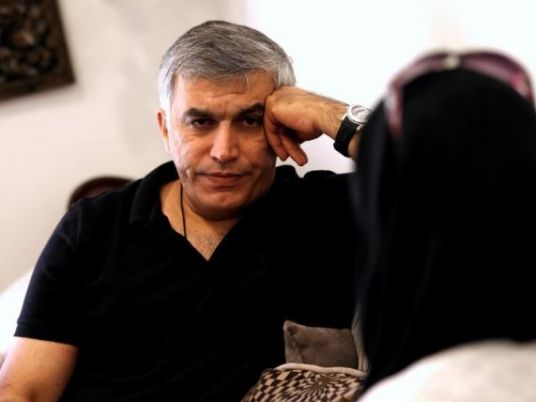 Bahrain's plan to try an activist for tweets condemning the Gulf Arab kingdom's prison system and involvement in the war in Yemen is worrisome to the United States, the US State Department said on Monday.
Rights activist Nabeel Rajab, who was arrested earlier this month on unspecified charges in what appears to be an escalating crackdown on dissent by the Sunni-led government, could face up to 13 years in prison, his lawyer said on Sunday.
"We are concerned that Nabeel Rajab will face trial for a series of tweets he published last year," State Department spokeswoman Elizabeth Trudeau told reporters at a briefing in Washington.
"The United States believes no one should be prosecuted or imprisoned for engaging in peaceful expression or assembly, even if considered controversial," she added.
Bahrain, which hosts the United States' Fifth Fleet and is seen by Sunni-ruled Gulf kingdoms as a strategic bulwark against Iranian influence, drew US and United Nations criticism earlier this month when it moved to strip its top Shi'ite cleric of his citizenship and closed the main Shi'ite opposition group al-Wefaq.
It had accused both of being linked to Iran and of fomenting
sectarian tensions in the island kingdom, charges they have denied.
Jalila Sayed, Rajab's lawyer, told supporters on Sunday that Rajab faces a prison term for tweets he made last year accusing security forces of torturing detainees in a main prison and of killing civilians in a war led by Saudi Arabia in Yemen.
Bahraini officials deny systematic human rights abuses and have accused the opposition of stirring sectarian hatred in the kingdom and serving the interests of their rival, Shi'ite Iran.
Rajab has repeatedly been arrested since 2011 pro-democracy protests mainly by Bahraini Shi'ites were repressed with help by Saudi Arabia.