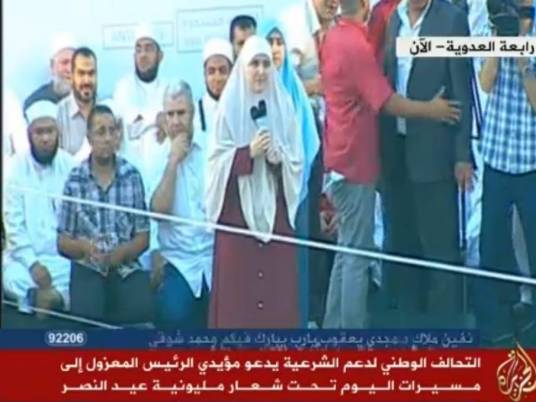 A US nonpartisan government watchdog claims that wife of toppled Egyptian President Mohamed Morsi, Naglaa Mahmoud, threatened former US Secretary of State Hillary Clinton in an exchange of emails.
Judicial Watch
announced on 4 March it has filed a legal claim against the State Department over alleged communications between the former US secretary of state and Morsi's wife.
The organization demanded any and all communications including emails between Clinton and her Chief of Staff Huma Abedin with Mahmoud, from 21 January 2009 to 31 January 2013.
The New York Times had reported this week that Clinton used a secret email in formal communications, other than her government official email, when she was in office, sparking intense debate about the transparency of her work.
Judicial Watch filed the lawsuit with the District Court in Washington to demand to disclose communications between Clinton and Mahmoud, where the later allegedly reacted angrily to the criticism of Clinton to Morsi threatening to publish former emails where Clinton praised Morsi when he was in office.