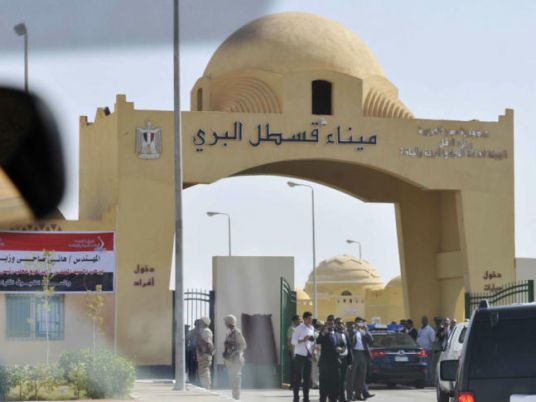 Imported and exported goods moving through a newly-inaugurated crossing on the Egyptian-Sudanese borders over the past seven months were worth US$60 million, an official source at the Egyptian Customs Authority said in a press statement.
The value of the trade is based on a trial period set for the Qastal-Ashkit landport from August 27, 2014 to late March 2015, according to the official.
The crossing yielded revenues worth LE2 million, mostly from vehicle service fees and fines, said the official, who noted that most of the goods passing the crossing are tax-free based on the COMESA agreement.
Nearly 80,000 people passed to and from Sudan during that period, the official added.
Officials from Egypt and Sudan officially inaugurated the crossing on April 30.
The trade exchange between Egypt and Sudan stood at US$506 million in 2014.
Edited translation from MENA