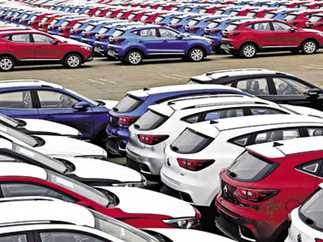 The Egyptian consumer is not yet aware of the advantages of using electric cars, which save 40 percent of gas priceconsumption compared to regular cars, Khaled Saad, Secretary General of the Automobile Manufacturers Association, said .
Saad added, during a telephone interview with the TV presenter Azza Mustafa, on Sada al-Balad satellite channel, that the electric car does not need periodic maintenance, because it works with electricity.
The infrastructure for the new electric cars is now being built in Egypt also. 
The whole world is moving towards electric cars, because in 2040 there will be no gas-powered cars in different countries, he said, pointing out that Egypt has a surplus of electrical energy and aspires to offer it to citizens for use in electric cars.
Saad confirmed that a car that runs for 300 kilometers is charged at only LE50, and if gasoline is used, it will cost more than LE 230.n
Ayone can charge their electric car at home, but electric charging stations are quicker and save time.
Saad pointed out that the electric car is environmentally friendly and the cost of charging it is cheaper than the price of gasoline.
Every 1,000 cars needs a power station, and Egypt currently has from 1,500 to 2,000 electric cars.
Saad pointed out that the state has an integrated plan to provide electricity charging stations in various governorates.