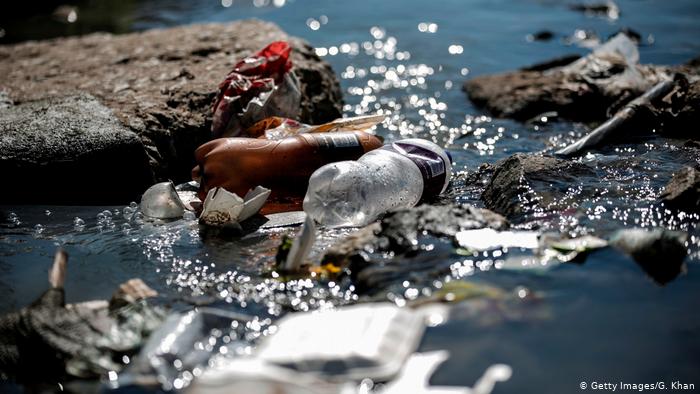 Following various efforts put into place to transform Egypt into an environmentally friendly country, VeryNile in collaboration with UN Environment has launched a competition encouraging users to put forward alternatives to single-use plastics.
Applicants are only required to submit two preliminary ideas or project plans through which society can stop using disposable plastics.
The deadline is August 25 and the winner will be granted a financial prize of LE30,000, according to the official website.
An official statement on VeryNile's website explains that "This award encourages applicants to come up with an innovative idea that will have a positive impact on the environment by limiting, preventing or replacing the use of single-use plastic bags in Egypt".
The Association for the Protection of the Environment released a decision by Governor Ahmed Abdullah banning single-use and disposable plastics in the Red Sea governorate.
The decision was first implemented last June.
The association's statements read that this move is designed to protect species facing extinction as plastics in the Red Sea can cause severe harm due to ingestion, poisoning or smothering. Many animals swallow plastic, ending in their death, and marine plastics also pose risks to human health.
Plastic bags are being banned across Egypt in food shops, restaurants, supermarkets, grocery stores and pharmacies. Moreover, all single-use plastics including plastic knives, forks, straws and cups are strictly banned from the Red Sea Governorate's restaurants and cruise ships.
The head of the Environmental Affairs Agency Shehab Abdel Wahab previously declared that Egypt consumes nearly 12 billion plastics bags on an annual basis.
According to a scientific report that was conducted by the Science Magazine relying on data that was collected in 2010, Egypt ranks the seventh in the list of "countries with the most mismanaged plastic waste."
A report released by the Waste Management Regulatory Authority states that Egypt generates 57,020 tons of solid waste/day.