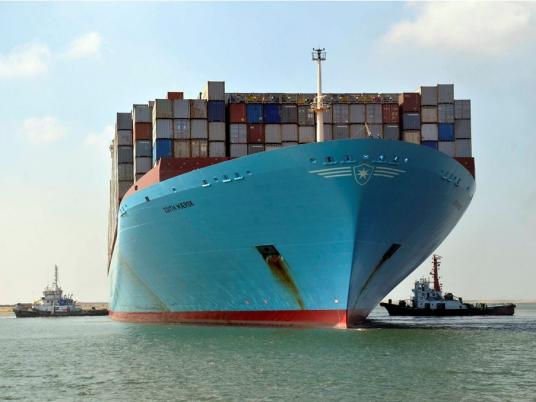 The Suez Canal has mended a Panamanian bulk vessel that broke down off the eastern shore of the canal on Friday morning, said authority head Mohab Mamish.
Traffic is flowing as usual through the canal, he added.
The vessel's engine broke down suddenly at 5 am on Friday. Rescue teams immediately headed to the ship.
Mamish praised the rescue team's immediate response and their efforts to repair the ship.
The canal reached a record in the number of vessels passing through, with 58 ships crossing the canal in both directions carrying a total of 3.3 million tons, one of the largest cargo loads recorded since the beginning of the year.
The largest vessel to come through the canal today from the north was a natural gas tanker from Hong Kong, carrying a cargo of 1.166 thousand tons.
The largest vessel to come from the south was a Maltese oil tanker carrying a cargo of 2.166 thousand tons.
Edited translation from Al-Masry Al-Youm