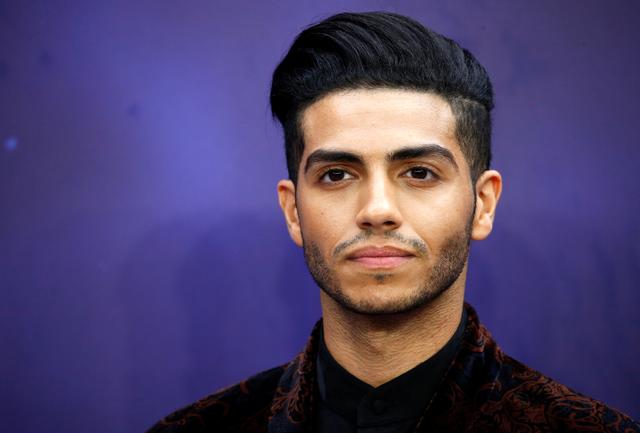 Egyptian-Canadian actor Mena Massoud, who played the leading role in the highly anticipated film Aladdin along with Co-stars Will Smith and Naomi Scott, dedicated several videos to greeting the Egyptian people.
Directed by Guy Ritchie, the film is a re-adaptation of the much-loved 1992 animated film Aladdin that is based on the fairytale story. It was remade with special effects and magical, attractive colors, inspiring audience anticipation across the world.
Massoud was selected to star in the Aladdin remake amongst hundreds who auditioned to pinch the role.
The Egyptian-Canadian Aladdin filmed a behind-the-scenes video for his Egyptian fans, showing a band playing authentic Arabic Egyptian music by the legendary Abdel Halim Hafez and Massoud interacting in Arabic as he sang and danced with the crew.
He also filmed another video saying, "Egypt, this one's for you!
"I am excited for you to see the film Aladdin that is produced by Disney. I am proud to be part of this film and I hope you love it as much as I do and you enjoy it as I much as I did filming it," he added.
He also cheered "Tahya Masr" (long live Egypt), showing love and respect for Egypt and the whole Arab community, whom he greeted during the holy month, saying, "Ramadan Kareem" during a press conference in Jordan.
To facilitate an authentic and magical feel for the film, the footage was shot in Jordan's Wadi Rum.
"You could feel the history in the sand," Will Smith, who will play the genie, commented on the sensational shooting journey.
In a previous interview with ET, Massoud described the overwhelming feelings he had when he first met with Smith, who described Massoud as a bold dancer while talking to ET, affirming that they both loved their duo.
Massoud was previously featured in eight movies including What Happens Next, Ordinary Days, Final Exam, Let's Rap and more. He was born in Cairo to Egyptian Coptic Christian parents, then immigrated to Canada. He moved to Los Angeles two years ago.
"LEMME OUT!! Can't wait for y'all to see Me BLUE!" Will Smith said on Instagram, showing his great enthusiasm to introduce the blue genie to the world.
The film hit Jordan's cinemas last week and was released on May 23 in Egyptian cinemas.
View this post on Instagram