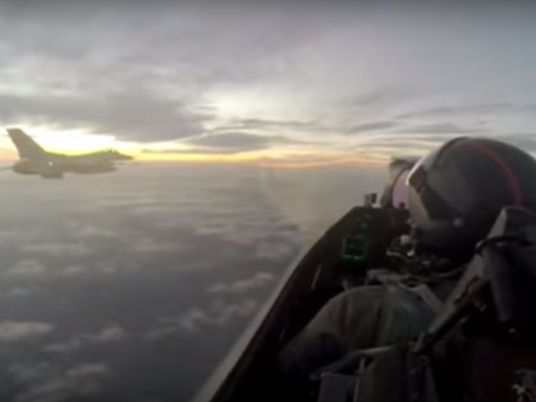 Military spokesperson Tamer al-Refaei said on Saturday that the air force succeeded in destroying the targets planned in Libya.
This comes in response to the terrorist attack that targeted a Coptic bus in Minya, where 29 people were killed.
Upon the orders of President Abdul Fattah al-Sisi, the air force carried out some concentrated strikes during the day and night targeting terrorist elements inside the Libyan territories after coordination and full checking all the information, Refaei said in a statement.
The strike resulted in the complete destruction of the planned targets, which included areas of concentration and training of terrorist elements that participated in the planning and perpetration of the treacherous terrorist incident that targeted Coptic Christians in Minya governorate, the satetment added.
The fighter jets and pilots returned to the homeland after successfully carrying out their tasks, while the armed forces continue to respond with full force to protect Egyptian sovereignty and deter any attempt to harm the dignity its great people, Refaei said.