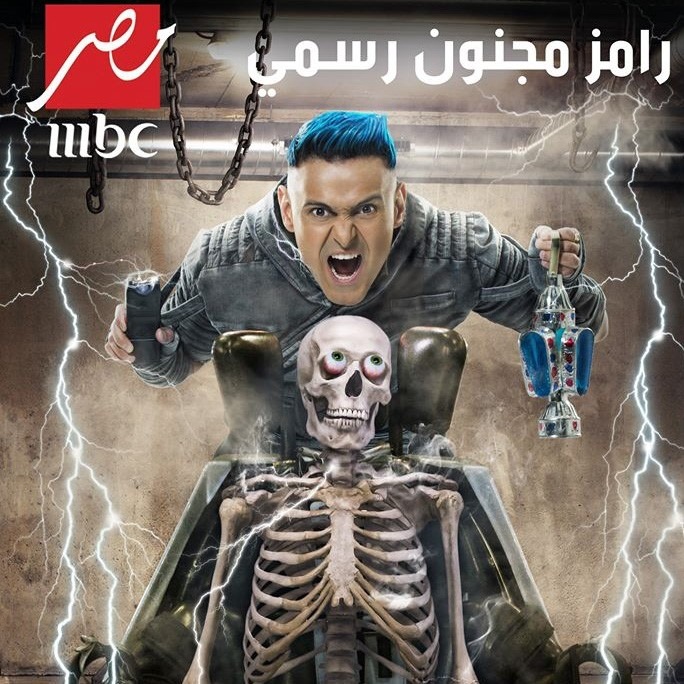 Egyptian MP Hassan Basiony on Monday submitted to Parliament Speaker Ali Abdel-Aal a motion requesting a briefing from the Prime Minister, Information Minister and Culture Minister regarding the broadcast of the prank show 'Ramez Magnoon Rasmy' (Ramez is Officially Crazy).
Basiony, a member of the Constitutional and Legislative Affairs Committee in the House of Representatives said that the show — which has already had numerous complaints lodged against it — includes behaviors and ideas that are counterproductive to Egyptian national security and therefore reflect deficiencies in the media system that is entrusted with protecting the values and traditions of Egyptian society.
Basiony said that the show includes ideas that also violate public order, which includes issues such as security, public health and public morals.
https://www.facebook.com/ramezmagnonrasmi/videos/3056492061040740/
He also said that the show includes ideas and behaviors that destroy society's values, promote the ideas of Freemasonry and incite people to imitate Satanists.
Basiony explained that the show includes ideas that hurt viewers and leave them with negative psychological effects, due to the show's containing psychological abuse, torture, degradation of dignity and sadistic behavior, which the presenter practices with his guests.
These things, Basiony said, threaten society, especially young people who may consider imitating such behaviors — something psychiatrists have warned about.
He also stated that presenter Ramez Galal should be held accountable for promoting these ideas and for violating the rules and requirements for presenting television programs stipulated by the Media Syndicate Law in Egypt.
Egypt's Administrative Court on Wednesday turned down lawsuit to suspend the prank program "Ramez Magnoon Rasmy" presented by actor Ramez Galal on MBC Masr.
In its ruling, the court allowed the program to continue being broadcast, and referred the case to the State Commissioners Authority to prepare a legal report.
Galal has been presenting prank shows every Ramadan for more than seven years and has earned wide popularity for putting his guests in risky situations. His guests often include prominent celebrities and public figures.
His pranks have been heavily criticized, however, for being dangerous and for violating his guests' privacy. Viewers have also complained about the insults contained in the show.
Regardless, millions of Egyptians enthusiastically await his show during the Iftar hour when they break their fast.