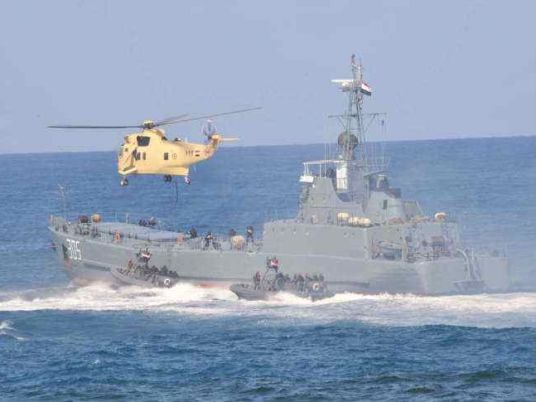 Egypt's Navy Forces on Saturday carried out a comprehensive amphibious exercise at the Mediterranean Sea, utilizing vehicles such as the Gamal Abdel Nasser-Mistral class helicopter carrier accompanied by units from the Special Submarine Forces and more, Military Spokesperson Tamer al-Refai said in a statement.
https://www.facebook.com/EgyArmySpox/videos/583502782224809/
Amongst the aircraft used were modern helicopters such as the Apache, Kamov, F-16, and Chinook.
The Gamal Abdel Nasser-Mistral class helicopter carriers were also accompanied by fighting units such as Gowind-class corvettes, Perry-class frigates, the German 209-class diesel-electric attack submarine and the Ambassador MK III fast missile craft.
Forces from the commandos, paratroopers, and the Northern Military Region participated in the operation, Refai said.
He added that a variety of fighting methods were carried out, utilizing all elements of amphibious operation such as planning and implementation.
Frigates and ship-based helicopters with anti-submarine and anti-surface threat capabilities launched anti-submarine missiles as part of close and remote-range operations, Refai said.
Edited translation from Al-Masry Al-Youm