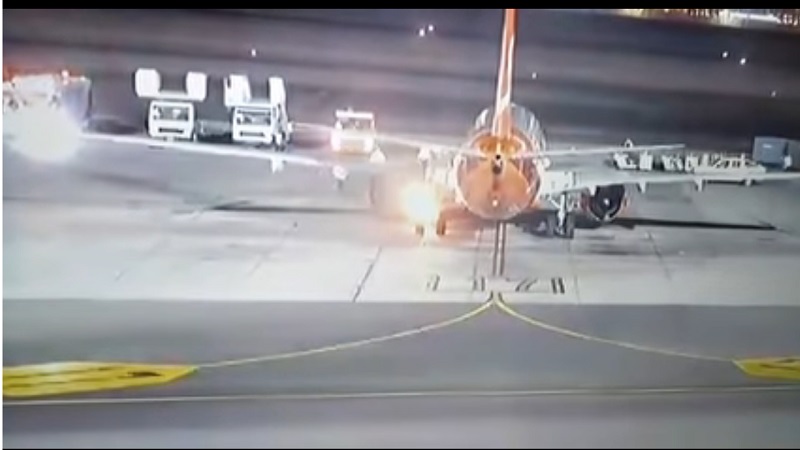 Workers at Egypt's Sharm el-Sheikh airport on Saturday rescued passengers of a Ukrainian plane when a tire caught on fire after landing on the runway.
The Egyptian Civil Aviation Minister thanked crews at the Sharm el-Sheikh Airport for their professionalism in dealing with the fire on the Ukrainian plane, coming from Zaporizhzhia city, which could have turned into a "disaster."
An official source at the ministry said that the plane belongs to the Ukrainian company SkyUp Airlines. After landing at the Sharm el-Sheikh airport, he said that the tire caught fire as a result of hydraulic oil leaking on the plane's tires.
The source pointed out that the team of EgyptAir ground services, in cooperation with the airport's protection and rescue personnel and emergency crew, were able to immediately put out the fire and control the situation before it spread to the rest of the aircraft.
He added that the passengers on board were evacuated and all civil protection measures were followed to keep them safe.
The captain of the Ukrainian plane praised the crew at Sharm el-Sheikh airport for their professional performance in dealing with the incident, particularly their speed of response and rapid support in extinguishing the fire and evacuating the passengers without any fatalities.
Edited translation from Al-Masry Al-Youm