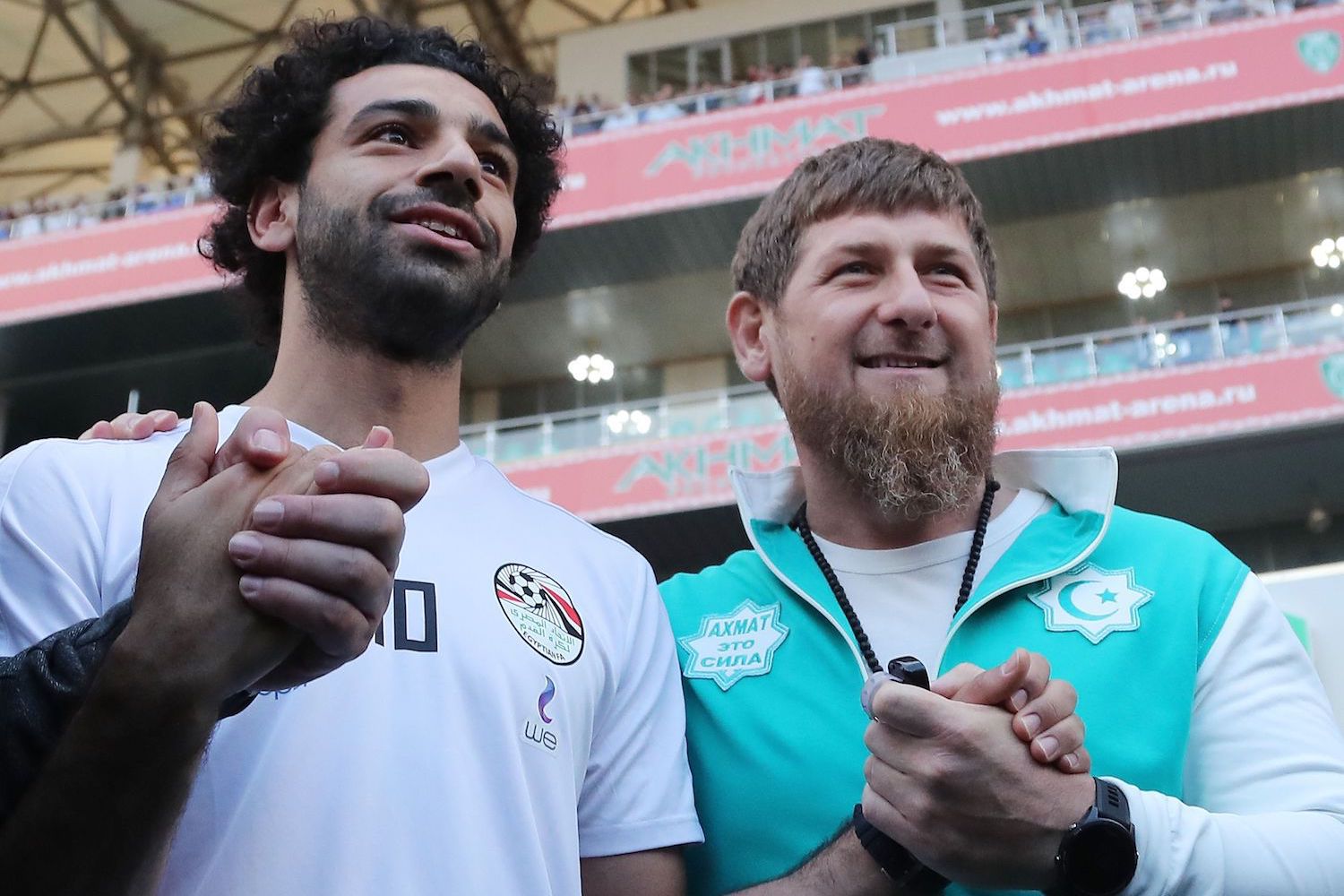 Leader of Chechen Republic Ramzan Kadyrov bestowed on Egyptian sensation Mohamed Salah honorary citizenship, the highest form of acknowledgement the republic gives, during an honorary ceremony which Chechen hosted on Friday for the Egyptian National Team.
"Mohamed Salah is an honorary citizen of Chechnya! That's right!" Kadyrov wrote on Telegram late Friday.
"Tonight I signed a decree to grant the high honour to the great footballer who plays for Egypt and Liverpool," describing the citizenship for Salah as a "well-deserved honor."
The ceremony included a dinner at the presidential palace to celebrate the ending the Egyptian team's time in Chechen, where they were based for their training camp during their participation in the World Cup event.
The Chechen president has given the same title previously to French actor Gerard Depardieu.
The Egyptian team took part in the World Cup in Russia for the first time since 1990. Egypt was placed in Group A alongside host Russia, Uruguay and Saudi Arabia. Egypt lost 1-0 to Uruguay, giving an honorable performance before they were thrashed 3-1 by Russia. The Egyptian team has one more match to play against Saudi Arabia, which till take place on Monday, as a probably elimination looms due to two losses.
Egypt made it to the World Cup after Salah scored two goals, including a late one in Egypt's difficult qualifying match against Congo. Salah is the first Egyptian to get Egypt to the World Cup and score in the prestigious event since Magdy Abdel Ghani's goal in 1990. Salah scored Egypt's only goal in the tournament so far.
Salah is not just the star of the Egyptian National Team, he has a great overall season, winning the Golden Boot along with several other awards for his performance with Champions League runner-ups Liverpool. However, his World Cup performance was lacklustre due to an injury he sustained during the Champions League final after a tussle with Real Madrid's Sergio Ramos.