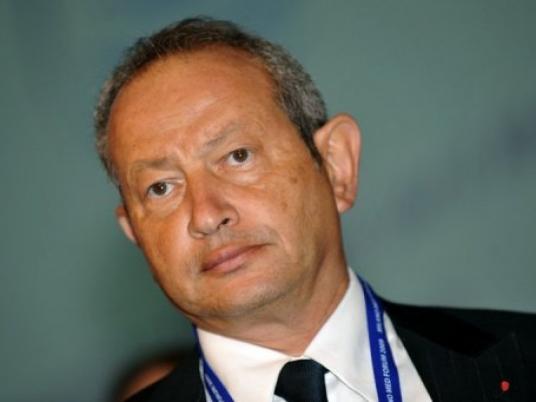 Egyptian telecom and construction billionaire Naguib Sawiris has said that the real challenge to his bid to buy a Mediterranean island sheltering refugees is to get approval from Greece or Italy who have jurisdiction on those islands.
"I would like to have the consent of the prime minister of Italy or Greece to house and host these refugees on this island," Sawiris told CNN late Saturday.
.
Sawiris created a stir among the international public opinion by offering to finance the purchase of an island to contain the torrent of mainly Syrian refugees escaping violence at home for Europe via the Mediterranean.
Pressure has mounted on reluctant European leaders to admit refugees following the circulation of photos of three-year-old Syrian Aylan Kurdi who was found dead on a Turkish beach two weeks ago.
Sawiris had earlier suggested the potential island be named after Kurdi.
"I must admit, actually, it was the picture of Aylan that woke me up, it was a very touching picture," he told CNN.
In August, the United Nations said more than 300,000 refugees crossed the Mediterranean since January, with more than 2,500 of those drowning en route.