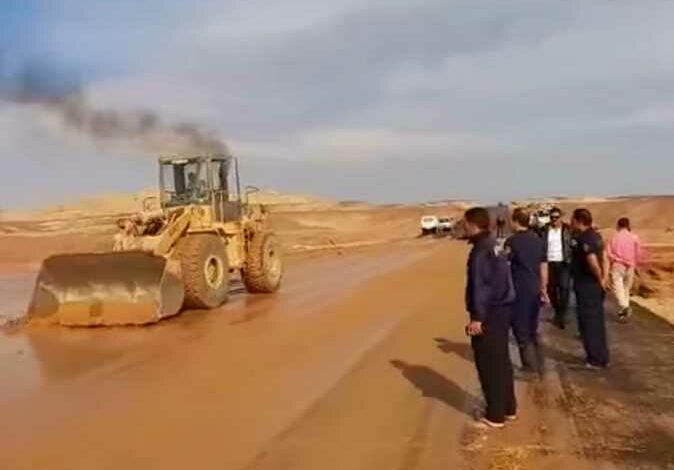 The Egyptian Transport Ministry decided to close roads in coordination with the relevant traffic departments across Egypt due to torrential rains on roads brought on by unstable weather conditions across the country.
A statement for the General Authority for Roads, Bridges and Land Transport (GARBLT) said that the closed roads are: Marsa Alam/ al-Quseir, Qift/ el-Quseir, and Qena/ Luxor Eastern Desert.
The statement said that the rescue, emergency and maintenance teams are deployed and present to restore the efficiency of roads on all Red Sea and Sinai roads in case they were damaged as a result of the torrential rains.
Thunder clouds continued to gather until late Saturday in the eastern desert and the Red Sea Mountains, accompanied by heavy rain.
Luxor is still under the influence of a dust storm, and the horizontal visibility has decreased as a result, reaching 200 meters.
The Egyptian Meteorological Authority expects light rain to fall on areas of the western coasts and the far south of Upper Egypt (Matrouh – Salloum – Aswan – Abu Simbel) at intermittent intervals of approximately 30 percent, and light to medium rainfall on areas of the southern Red Sea mountain ranges (Halayeb – Shalateen – Marsa Alam) at intervals of approximately 50 percent.