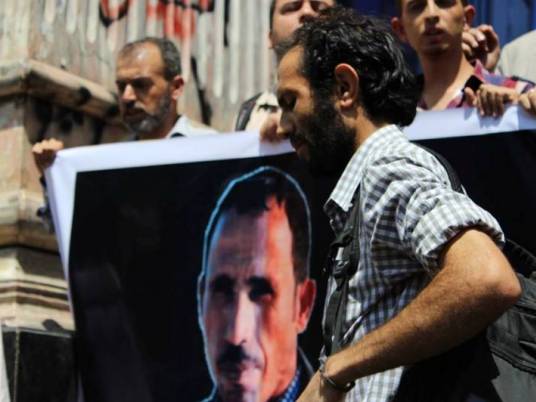 Journalists of Al-Masry Al-Youm, the Sinai Union of Journalists and supporting political activists staged a vigil on Monday outside the Journalists Syndicate in solidarity with their colleague, Ahmed Abu Deraa, who had been arrested in Sinai.
They say Abu Deraa should not appear before a military court.
Also present was Haitham Mohamedein of the Revolutionary Socialists Movement. He had been arrested at the request of the National Security Agency while he was on his way to join workers' protests in Suez.
Abu Deraa was arrested by the army last Thursday over charges of reporting false news about the armed forces. Activists, the press and political groups demanded a clarification of the charges.
Edited translation from Al-Masry Al-Youm