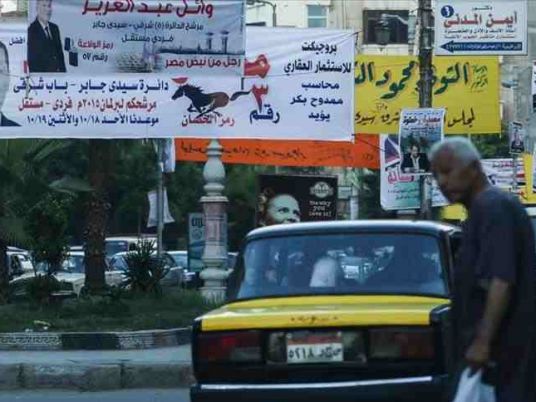 Voter turnout in the first round of the House of Representatives' elections reached 26.5 percent, the High Elections Commission announced in a press conference Wednesday evening.
The number of eligible voters in the first stage was 27,402,353, out of whom 7,270,594 cast their ballots, said the commission.
Valid votes amounted to 6,584,128 votes, equal to 90.46 percent. Invalid votes amounted to 694,466 votes, equal to 9.54 percent, which is the highest percentage of invalid votes since the referendum of March 19, 2011.
The percentage of invalid votes in the March 19 referendum was 9 percent, whereas it was 0.5 percent in the People's Assembly elections in 2012, 1.2 percent in the 2014 constitutional referendum and 1.7 percent in the 2012 presidential elections.
Edited translation from Al-Masry Al-Youm