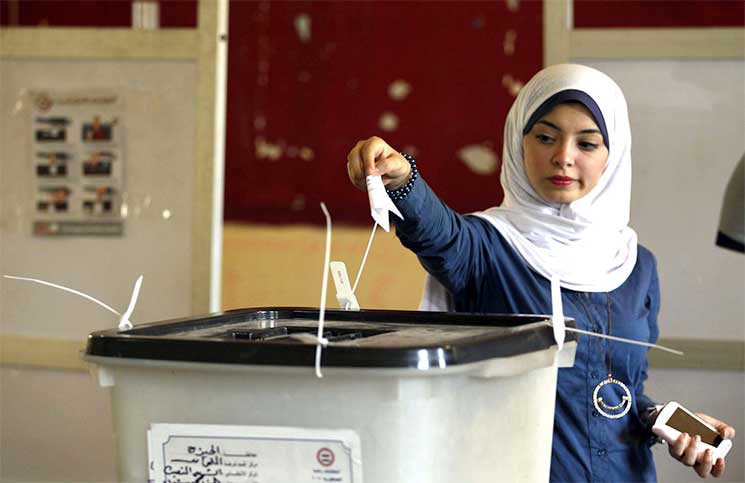 Chief of the Egyptian cabinet's operations room Ali Haridi said on Monday that the presidential elections have so far witnessed a moderate turnout.
However, in South Sinai, Luxor and Monofia governorates strong turnout was recorded.
Haridi clarified that the operations room joins 11 bodies from different ministries to monitor the work carried out by the presidential elections' committees at the polling stations throughout the day. The majority of committees started their work at 9:00 a.m. while 14 committees opened late.
Meanwhile, the al-Nour party in Alexandria mobilized their members notably in al-Montaza and East Alexandria to vote for sitting President Abdel Fattah al-Sisi, with the party offering voters free of charge transport to the polling stations.
Pope of the Coptic Orthodox Cathedral of Alexandria Pope Tawadros II cast his vote in al-Sarayat Intermediary School in al-Wiley district of Cairo, urging Egyptians to participate in the elections. "Participation in the elections means defending the homeland," he pointed out.
Egypt's presidential elections, which sees Sisi competing against Ghad party leader Moussa Mostafa Moussa, kicked off on Monday and will go on until Wednesday.
Edited translation from Al-Masry Al-Youm