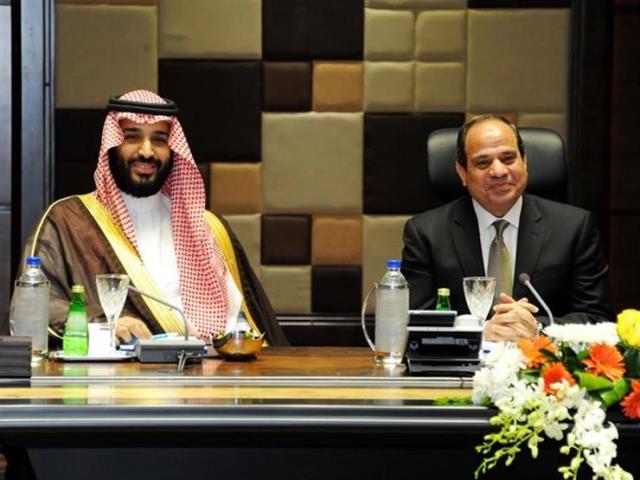 President Abdel-Fattah al-Sisi will meet the crown prince of Saudi Arabia Mohamed bin Salman in Cairo on Monday where they will discuss several political and economic issues including the establishment of a tourist city in Giza and Salman University in South Sinai, sources told Al-Masry Al-Youm.
Sisi and Salman will attend the theatre show "Salm Nafsak" (Give yourself up) at Cairo Opera House on Monday following the show's success in discussing negative aspects of Egyptian society, notably changing family dynamics and the misuse of social media.
Sources added that the Arab summit 2018 in Riyadh is unlikely to be cancelled as Saudi Arabia, Egypt and the Arab League are keen on holding it in March.
Sources clarified that the Arab League is still discussing the deadline for the Arab summit and is taking into account Egypt's presidential elections scheduled for March 26 and 27 and Salman's visit to United States of America.
Edited translation from Al-Masry Al-Youm