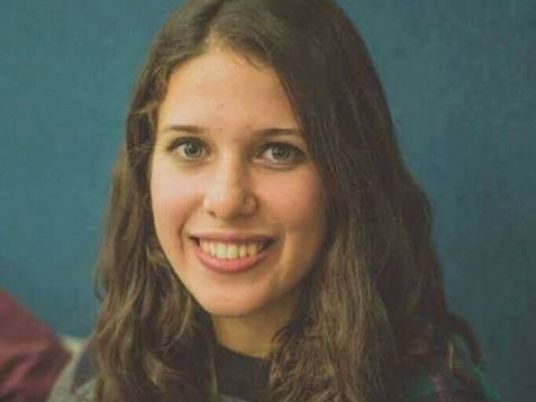 Ten days following the death of 22-year-old Egyptian student, Shaden Mohamed al-Gohary, in Germany, the local authorities have re-opened investigation after new witness testimonies claimed that the accident was a hate crime.
Gohary, an architect student at the German University in Cairo, was crossing the street on April 18 when she was struck in a hit-and-run in Cottbus city. Gohary's friends and passersby took her to hospital where she died few days later due to serious injuries.
Initial investigations stated that the driver had been arrested on charges of excessive speeding and reckless driving. New witness testimonies, however, claimed that the passengers in the car shouted racial slurs at Gohary. They laughed at her after hitting her with the car and verbally abused her, believing she was a refugee.
According to the witnesses, after the accident the driver shouted at her: "It is clear to me that there are no roads in your country, but in Germany you have to look out in the street; or just go back to your country, then you will not be approached — shitty asylum-seeker."
Horst Nothbaum, the prosecutor's office spokesperson, told Reuters that a new investigation into possible incitement of racial hatred was launched on Wednesday Martina Muench, the Minister of Education in the German state of Brandenburg, welcomed the investigations.
She said that foreign students, teachers and researchers helped strengthen the competitiveness of the state.
"It would be a shame if these allegations are proven true, It is unfathomable and appalling that a young, fatally injured woman would be insulted in such a racist and xenophobic way in the middle of Cottbus," Muench said in a press statment.
Contrary to recent witness testimonies, a group of Gohary's friends shared a post on Facebook asking people to stop sharing news about this being a racially-charged attack.
"Dearest Facebook friends and family, Please stop sharing the news about our beautiful friend's [Shaden Mohamed] terrifying accident, as it was a pure hit and run. Her friends who were with her never stated anything about racism or hatred. So please let's stop spreading rumors," the post said.
Egyptian Ambassador to Germany, Badr Abdul Atty, said on Wednesday that the Egyptian Embassy in Berlin is following up on the investigation. "As soon as we heard about the incident, we contacted the family of the student who was studying at the university in the city of Cottbusa. They received her body at the airport and a consular delegation from the embassy have moved to the city to accurately follow the investigations into the incident," he said.
In an interview with Al-Hurra website from Germany, Yemeni Abdalla al-Maalem, one of Gohary's colleagues, said the street where the hit-and-run occurred is only three meters wide and does not exceed a maximum speed of 30 kilometers per hour. He posted a video with footage of a car on the street moving slowly due to the traffic conditions in this area, including the tram stop.
Gohary's friends launched a campaign in her memory; donations will be used to launch projects aimed at providing sustainable water and electricity to houses that don't yet have access. Having good quality electricity and water is a basic human right and this project is way to deliver that to people in need. So far the campaign has raised over LE11,000.