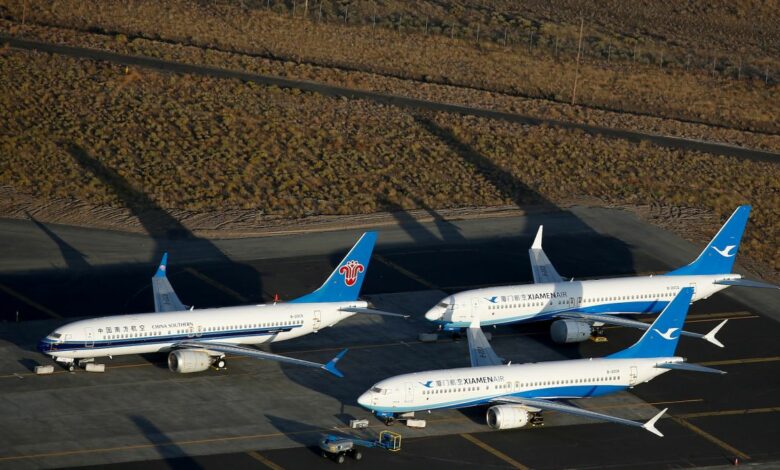 Hong Kong
CNN
 —  The United States said Wednesday it would allow Chinese airlines to boost their services to America, handing the carriers a limited win as geopolitical tension continues to bedevil the bilateral relationship.
The US Department of Transportation confirmed to CNN that it had issued an order permitting Chinese airlines to increase their number of weekly round-trip flights to 12. That's up from the eight weekly round-trip flights currently allowed for Chinese carriers.
The new "level of service will be equivalent to the total number of flights permitted by [Chinese] aviation authorities for US carriers," the DOT said in a statement.
The agency said it would "continue to assess how and when to further modify its posture towards [Chinese] carrier flights in a manner that offers a competitive operating environment for the air carriers in the US."
Steve Saxon, a partner at McKinsey who leads the consultancy's travel practice in China, said flight capacity was "still well below pre-Covid levels."
More than 150 round-trip flights were allowed by each side before restrictions were imposed in 2020 due to the pandemic.
Saxon said the announcement came amid "strong demand returning for international travel from and to China: people visiting friends and relatives they've not seen for three years; businesses visiting their suppliers; multinational executives coming to visit their China operations."
"Supply is much lower than demand between [the] US and China currently," he told CNN.
Currently, three US airlines American Airlines (AAL), Delta Air Lines (DAL) and United Airlines (UAL) fly routes between the two countries. Chinese operators Air China, China Southern Airlines, China Eastern Airlines and Xiamen Airlines also serve the two markets.
Flying over Russia
On Sunday, the Financial Times reported, citing unidentified sources, that US officials had offered to grant Chinese airlines the same number of weekly flights between both countries as American carriers, on the condition that they agree not to fly over Russia. The DOT did not immediately respond to a request for comment on the matter.
Last year, Russia sealed off its airspace to airlines from dozens of countries as its invasion of Ukraine started. As a result, many flights have been forced to reroute, making trips longer and more expensive.
Chinese carriers have not been subject to the restrictions, as the relationship between Moscow and Beijing remains intact, leading to calls in the United States and Britain for bans on Chinese flights that use Russian airspace.
Washington's move to allow more flights came as US Secretary of State Antony Blinken signaled a desire to stabilize relations with China.
Blinken, who postponed his trip to China in February over a suspected Chinese spy balloon in the US, said he was hoping to reschedule his visit there this year.
Speaking at an event in Washington, he told reporters that US President Joe Biden had discussed the importance of reestablishing regular communication "at all levels" with Chinese leader Xi Jinping last year.
"We're in a competition with China; There's no secret about that. But we have a strong interest in trying to make sure that that competition doesn't veer into conflict," Blinken said.
The Biden administration believes that "at the very least, we need to have a floor under this relationship," he added.
— Juliana Liu, Simone McCarthy and Reuters contributed to this report.