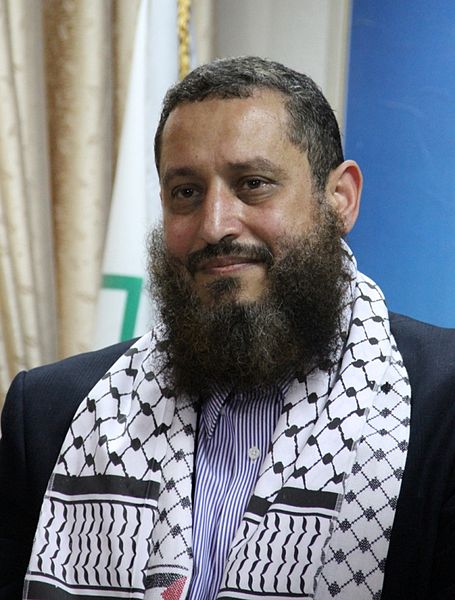 Salafi Watan Party head Emad Abdel Ghafour met with a delegation from the US Congress on Thursday evening to discuss religious discrimination complaints the US Embassy in Cairo had received from Egyptian citizens.
The delegation included members of Congress and Frank Wolf, the deputy head of the committee responsible for US aid to Egypt. The meeting was also attended by Mohamed Nour, the head of the Watan Party's media committee, and Mohamed al-Oqda, the deputy head of the party's foreign relations committee.
"[Wolf] was worried about Copts in Egypt and the discrimination they suffer," sources told Al-Masry Al-Youm.
Nour said that the meeting focused on Egypt's current political situation and religious freedoms in the country. Watan Party leaders stressed that Copts are strong participants in the nation's political life, and insisted that they do not suffer from any kind of discrimination. Copts had pulled out of the Islamist-dominated Constituent Assembly that drafted the new Constitution for political reasons, not due to any controversy about human rights, Nour alleged.
Abdel Ghafour told the delegation that Egypt is a highly tolerant nation, Nour told Al-Masry Al-Youm, and also warned the delegation not to interfere in the country's internal affairs.
"We explained to the delegation that Egypt needs to economic aid to help in this current unstable phase, and needs American investments to increase economic growth," Nour said.
Abdel Ghafour suggested initiating direct contact between President Mohamed Morsy's administration and the USAID committee, and invited the delegation to monitor the upcoming parliamentary elections, Nour added.
Edited translation from Al-Masry Al-Youm