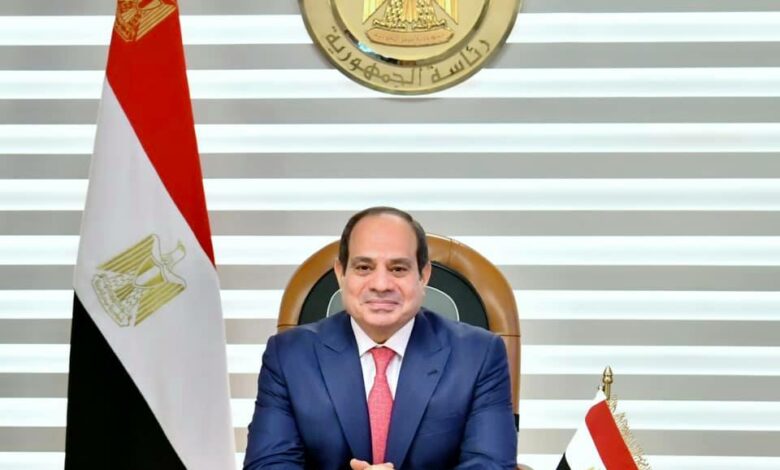 President Abdel Fattah al-Sisi announced Friday that the government expects Egypt's economy to grow by 5.5 percent during the current fiscal year.
This came during Sisi's speech via video-conference on Friday, during his participation in the St. Petersburg International Economic Forum in Russia.
The president added that Egypt's non-oil exports increased during 2021 to reach $32 billion.
The Egyptian government has modernized the legislative structure to attract more foreign investments, which qualified Egypt to be the first place holder for foreign investment in Africa, he explained, becoming one of the few countries in the world capable of achieving a growth rate of 3.3 percent in 2021 despite global challenges.
The events and activities of the Saint Petersburg International Economic Forum were launched Friday, amid the participation of Arab countries, including Egypt as a guest of honor.
The Forum is held in its 25th edition for a period of four days, and the event attracts more than 13,500 participants from 141 regions and countries in the world.
According to the data of the event's organizing body, the Roscongress Foundation, about 43 ministers from foreign countries, including from Arab countries such as Egypt, the UAE and Syria, are participating in the forum.
It serves as an effective platform for exchanging views and experiences between policy makers, officials and representatives of the business sector from different countries.
The forum is held mostly face to face, taking into account the rules of health prevention and using modern digital technologies.