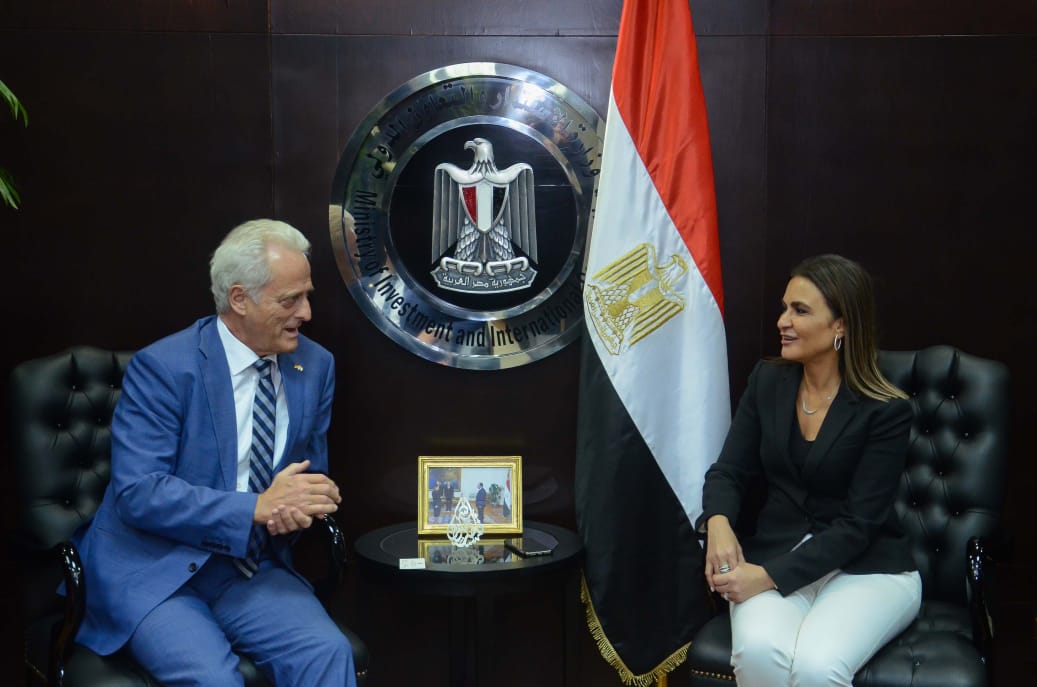 Egypt's Minister of Investment and International Cooperation Sahar Nasr expressed hope in increasing Germany's investments in Egypt in light of the strategic relations between the two countries, so that it would become one of the top 10 countries investing in Egypt.
Her remarks came during a meeting on Sunday in Egypt with a delegation from the Bundestag headed by Peter Ramsauer, Chairman of the German Parliament's Economic and Development Cooperation Committee, and included representatives of all German parties represented in the German Parliament.
Nasr said that Germany is currently in the 20th place with investments amounting to $641.4 million, across 1,103 companies working in Egypt in the chemicals, oil, telecommunications, gas, automotive industry, iron and steel sectors.
The minister pointed out that Egypt is working to invest more in the fields such as education, health and youth empowerment, in addition to continuing investment in infrastructure. She stressed the importance of increasing developmental cooperation with Germany in various fields.
Nasr praised German development bank KFW, and the German agency for international cooperation GIZ for their continued support to Egypt, and they are the two most prominent forms of Germany's international cooperation to Egypt.
The German delegation stressed their country's keenness to increase its support to Egypt on the economic level, in light of its pivotal role in the Middle East region.
The delegation also praised the economic reforms exerted by the Egyptian government to boost the economy, which reflects positively on the development between the countries, as it improves the investment environment, further encouraging German companies to increase their investments to Egypt.
The delegation stressed the depth of the relationship between between Egypt and Germany, which is currently witnessing great developments across economic and political levels.
Ramsauer also expressed his country's aspiration to increase further cooperation, along with Germany's keenness to support Egypt through projects in health, education and youth empowerment fields.
Edited translation from Al-Masry Al-Youm