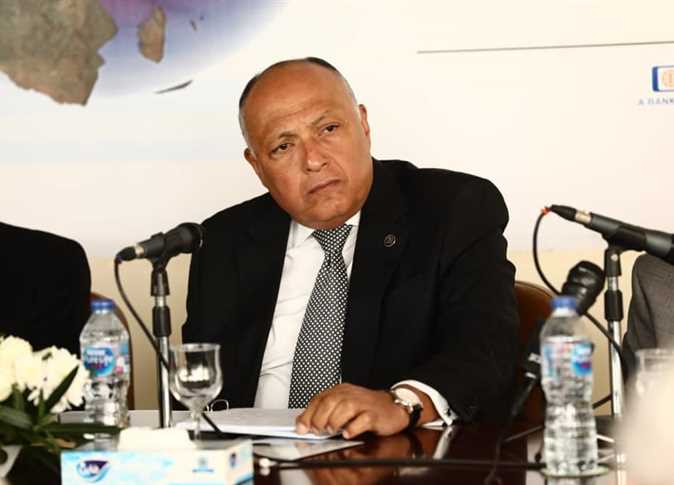 Egyptian Foreign Minister Sameh Shoukry said that his country wants more direct investments from Europe.
Shoukry's remarks came during an interview with Ahmed Moussa's TV show "Ala Massoulity" (On My Responsibility) on the privately-owned satellite channel Sada al- Balad.
He explained that Egyptian President Abdel Fattah al-Sisi's tours during the past week in some European countries are of great importance as they involve a major partner represented in Germany and a strategic relationship with France.
Shoukry said that Serbia is historically linked to Egypt and that "We look forward to more joint cooperation."
He added that Egyptian-European relations remain politically and economically diverse, in light of the conditions the world is witnessing regarding food crisis and inflation.
Shoukry said that Egypt needs more direct investments and job opportunities, and these are matters that European countries seek to benefit from, and that Egypt also wants more direct investments from Europe.
He explained that the climate conference COP27, which is intended to be held in Sharm el-Sheikh, is looking forward to implement what was agreed upon in COP26.
The Foreign Minister indicated that Prince Charles, the Crown Prince of Britain, is interested in the climate issue and is actively participating in the conference.
"We maintain balanced relations with all our partners in Europe", Shoukry assured.
Regarding the agreement between Russia and Ukraine in the process of exporting wheat, Shoukry explained that the most important thing is to implement the agreement – as it is a positive step for the benefit of developing countries that depend on getting their food from Russia and Ukraine.