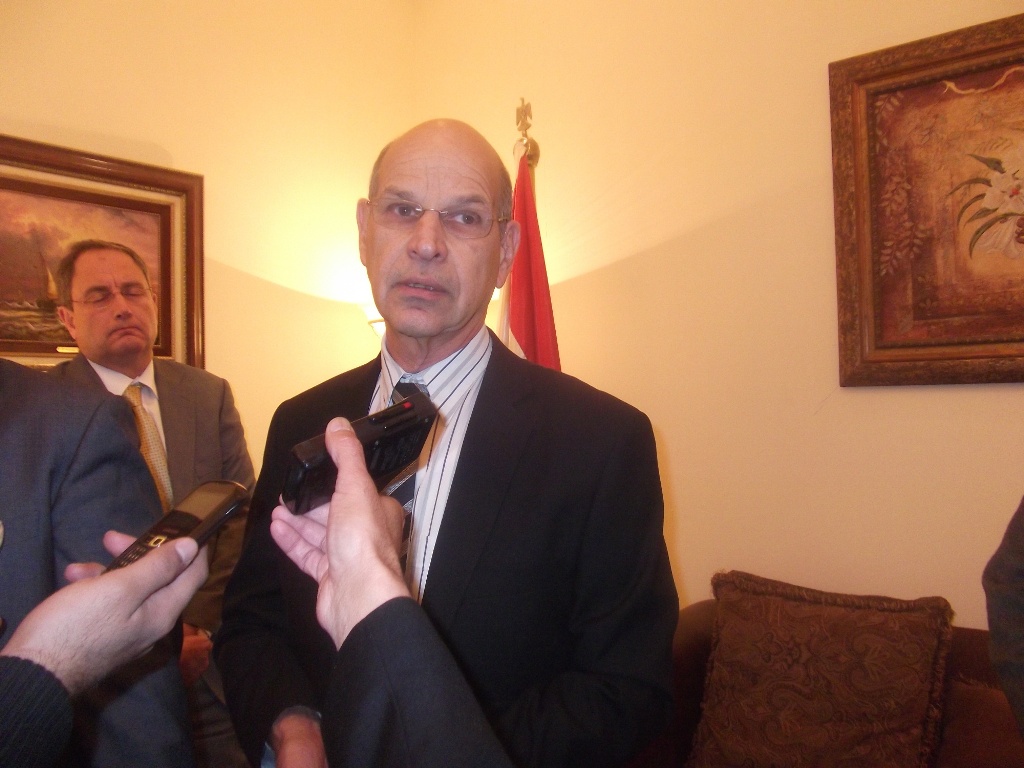 A security official at Cairo airport on Monday said that Air Sinai allowed a diplomat accompanying the Israeli ambassador to Egypt, Yaakov Amitai, to board a plane from Tel Aviv carrying a weapon.
"According to international aviation regulations, the weapon should have been placed in the cargo compartment and later handed over to the passenger upon arrival," said airport security director Salah Zeyada, describing the incident as "a big mistake."
Zeyada also said that carrying a weapon on board a plane and inside an airport terminal is a serious matter. Customs seized the weapon upon the arrival of the diplomat Sunday to match it with its license.
Last month, the London-based Arabic language newspaper Al-Hayat reported that Amitai demanded that Egyptian authorities tighten his personal security out of fear of attacks similar to those carried out against Israeli diplomats in India, Georgia and Thailand.
On 13 and 14 February attackers in India, Georgia and Thailand targeted Israeli diplomats with so-called "sticky" bombs that attach magnetically to vehicles.