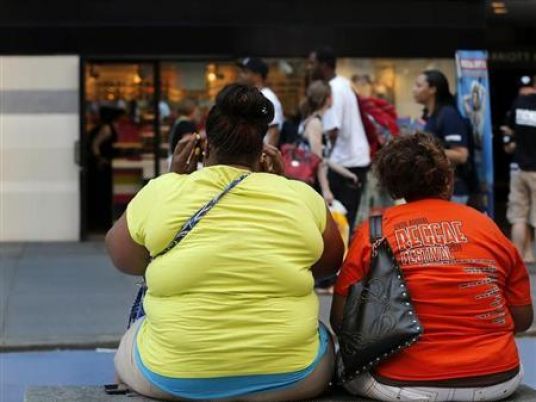 Obese people who undergo a certain kind of weight-loss operation after age 35 may live longer than obese people of the same age who don't have the surgery, a study suggests.
The findings, reported in JAMA Surgery, show that the so-called gastric bypass operation is associated with a mortality benefit along with its better-known "metabolic" benefits, said lead author Lance Davidson, of Brigham Young University in Provo, Utah.
He told Reuters Health the benefit is "pretty significant and pretty convincing."
In a gastric bypass procedure — formally known as Roux-en-Y gastric bypass — surgeons reduce the size of the stomach and also reconstruct the gastrointestinal tract so that food will bypass part of the intestines as it's being digested.
Past research has found weight loss surgeries are tied to reduced deaths from any cause, cancer and heart disease. Those studies left several unanswered questions, however.
Specifically, why are deaths from so-called external causes — like accidents and poisoning — more common among people who have weight loss surgery? Also, does the reduced risk of death apply to older people undergoing weight loss surgeries?
For the new study, the researchers studied 7,925 patients who had gastric bypass between 1984 and 2002, and 7,925 similarly obese patients who didn't have surgery.
Over the next seven years, surgery patients ages 35 through 44 were 46 percent less likely to die from any cause than people who didn't undergo surgery.
Similarly, people ages 45 through 54 had a 57 percent reduced risk of death, and people age 55 through 74 years had about a 50 percent reduced risk of death.
There was no difference in death rates among people under age 35, however. The researchers found the lack of difference is primarily due to the increased risk of death from external causes being concentrated among women in that age group.
For women under age 35, the risk of dying from an external cause was over three times greater for those who had gastric bypass than those who didn't have surgery.
Davidson said the new study can't say why young women who have gastric bypass surgery are at an increased risk of death from external causes.
It could be, he added, that we would see a reduced risk of death in these younger patients, too, if researchers followed them for another decade or so.
As for older obese people considering gastric bypass, Davidson said the benefits are likely larger as people get older because deadly conditions related to obesity are more likely to occur as people age.
"I'd say if they qualify for it and are safe to undergo that surgery, the mortality and metabolic benefits are pretty strong," he said.
But the new results should be interpreted with caution, Dr Malcolm Robinson, of Harvard Medical School and Brigham and Women's Hospital in Boston, wrote in an accompanying editorial.
"Bariatric surgeons exclude high-risk patients from surgery, which represents the major flaw in this study," wrote Robinson. In other words, the obese people who had the surgery were a relatively healthy group to start with.
Davidson said bariatric surgery patients tend to be the most obese, however.