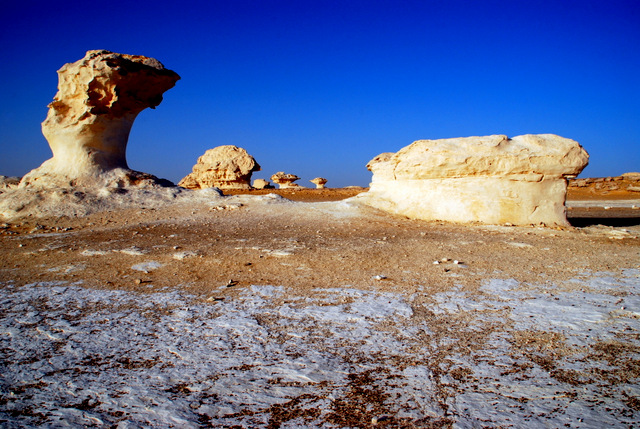 The United Nations Educational, Scientific and Cultural Organization's (UNESCO) regional office in Cairo said on Saturday that the White Desert National Park in the New Valley governorate would become the first Egyptian geological park to join UNESCO's World Heritage List.
The White Desert became a natural park in 2002, with a total size of around 3010 Km. The park is located 570 km away from south-west of Cairo and 45 km away from the Farafra Oasis.
Professor of Geology at faculty of science in Alexandria University Manal Fawzi stated that the national park was selected along with two tourist sites from Egypt, with Lebanon and Kuwait also submitting requests.
The credential papers are to be submitted to UNESCO in October of this year.
The park contains rare caves, remains of old mummies and carved inscriptions, sand dunes, geological compositions of limestone rocks, rare plants and animals such as the Rhim gazelle, Fennec fox, and Barbary sheep.
Director of the Regional Authority for activation of tourism in the New Valley governorate Khaled Hassan said that Trip Advisor website, specialized at Tourism and Travel affairs, selected the park on top of the best 20 tourist sites worldwide, urging the government to move domestic airplanes from the park to Luxor and Hurghada to increase tourism.
Edited translation from Al-Masry Al-Youm