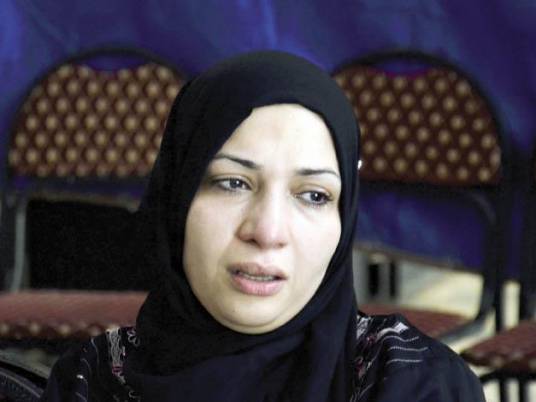 The wife of Salah Eddin Hassan, a journalist who worked for the Shaab Misr newspaper and who was killed last week in an anti-regime protest in Port Said, has said that she holds President Mohamed Morsy responsible for her husband's death.
The fatal blast in Port Said was caused by a home-made hand grenade, security sources said on Saturday.
After the detonation late Friday, traces of an explosive substance were found on several of the 15 wounded protesters. Ballistics tests are still under way.
Rasha Fahmy, the reporter's wife, told Al-Masry Al-Youm that her husband was covering the protest in Shuhada Square when the grenade was hurled at the protesters. Hassan picked it up and while attempting to throw it away it exploded, killing him instantaneously.
"I hold Morsy responsible for the death of my husband. He and his group are responsible for his death. I feel pain when my two sons, Mohamed, 4, and Omar, 3, ask me where their father is." She goes on, "I tell them he is in paradise and they say 'take us to paradise to see him.'"
Ayda Mohamed Sobh, Hassan's mother, blamed Morsy and the Muslim Brotherhood for her son's death. "He is my only son through whose eyes I see everything."
Hundreds of anti-government protesters had gathered in Shuhada square, a central square in the city located at the Mediterranean end of the canal, one of several small demonstrations around the country ahead of mass rallies on Sunday aimed at unseating Morsy.
Edited translation from Al-Masry Al-Youm