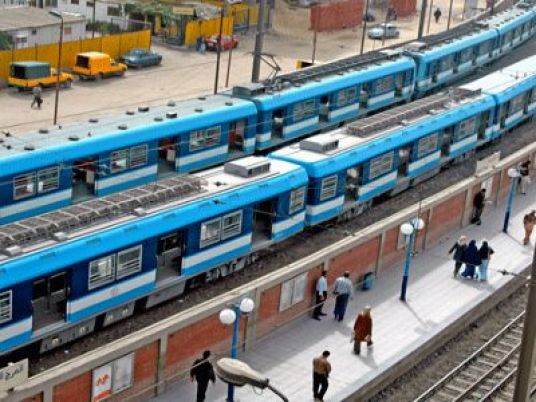 The National Council of Women has voiced "legal solidarity" with Walaa Saad, the woman featured in a viral video showing her being beaten by a police officer inside a Cairo metro car.
"The NCW women's complaints office has contacted Walaa who had submitted an official complaint to the council," a statement by the council said on Sunday, adding that a lawyer from the council's office would join her when she files a complaint to the police department.
The widely-circulated video showed Saad, an engineer, screaming while a low-ranking police officer entered the metro car and slapped and dragged her outside. She said she was objecting to a man being allowed into the women-only car, who she says was verbally harassing a girl.
News websites quoted her as saying she prevented the car's doors from closing, which alerted the police officer who dragged her outside for causing a delay and fined her LE600.
The Interior Ministry had denied its officer's assault on the woman, saying Saad was objecting to another woman who took her husband along with her inside the women-only car.
"She is the victim in that incident and that fine should be lifted," the NCW said in its statement, adding that the way she was handled by police was "at odds with human rights values".
Edited translation from Al-Masry Al-Youm