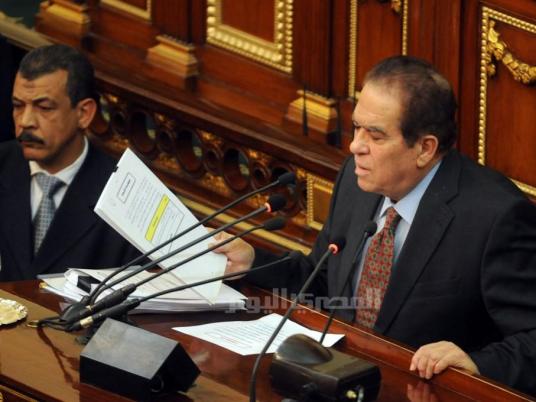 The Constituent Assembly has begun preparing the final draft of the new constitution, said Parliamentary Affairs Minister Mohamed Mahsoub Abdel Meguid in a press conference on Monday.
Abdel Meguid, who is also head of the assembly's Drafting Committee, said that the first draft of the constitution had been sent to law professors, judicial authorities, trade unions, economy professors, political forces and parties to review and make suggestions. The Drafting Committee would then take those comments into account as they make revisions.
Also on Monday, Salafi forces issued a fatwa forbidding followers to vote in favor of the new constitution in the coming referendum, because Article 2 states that the main source of legislation is the "principles" of Sharia, as opposed to the "rules" of Sharia.
Leading Salafi Front figure Hamed Meshaal said the group would organize rallies to mobilize against the constitution.
Adel Afify, head of the Asala Party, said that the Salafis would be able to mobilize millions in the vote.
However, Muslim Brotherhood Shura Council member Sayed al-Nazily predicted that the Salafis would approve the constitution in the end. "They are saying this now to gain some benefits," he claimed.
Edited translation from Al-Masry Al-Youm