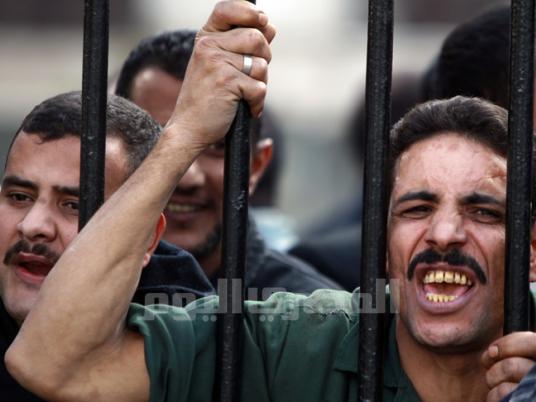 Labor protests continued on Tuesday in Cairo and other governorates to demand better wages and working conditions.
Scores of workers dismissed from Petrojet, a company associated with the Petroleum Ministry, continued protests for the second day outside Parliament, demanding that they be reinstated.
A number of workers from the Tax Authority organized a sit-in outside the Finance Ministry demanding to "purge" the authority of its current chairman and his aides, and to not to extend their service after they reach retirement age. They also demanded that all the counselors in the authority be dismissed and their salaries revealed.
Workers in 23 city council offices in new cities moved their sit-in to the headquarters of the Housing Ministry to pressure Housing Minister Mohamed Fathi al-Baradei to raise their wages, threatening to halt work at all offices.
In Minya, around 135 workers from the Nile Cotton Ginning Company and their families blocked the railway linking the north and south of Egypt in protest of their salaries not being paid since last November.
In Daqahlia, hundreds of workers from the Sustainable Water Supply and Sanitation Company in the governorate's cities shut down sanitation stations in protest of corruption and for pay raises. As a result, sewage water flooded streets and houses.
Postal workers in Giza continued their protests for the third day, demanding that the communications minister be sacked for not giving temporary workers permanent contracts. They also protested higher education graduates being appointed as postal workers. They confirmed that they will continue their protest until their demands are met.
Gharbiya witnessed a number of sector-specific protests, as workers in the Education Ministry continued their sit-in for the third day in all the ministry's departments in protest of the Finance Ministry's decision to eliminate end of school year bonuses.
Translated from Al-Masry Al-Youm.