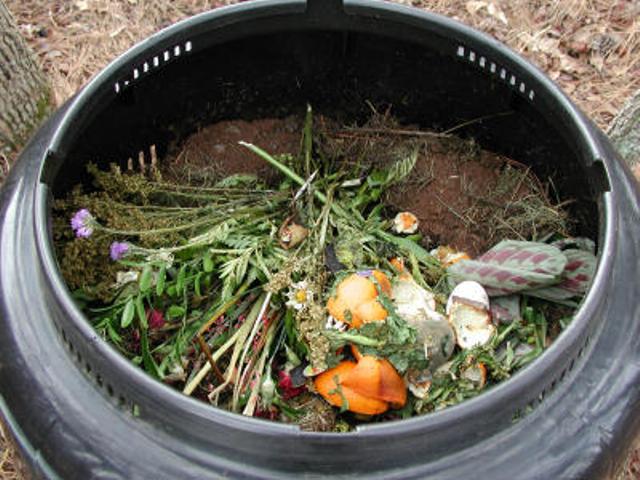 As a part of its continuous efforts to spread green innovations, the Oasis community club and activity center hosted a workshop on how to recycle kitchen and agricultural waste.
Oasis is an ecological initiative launched by engineer Amr Farouk in 6th of October City. Its 10,000 square meters provide a physical and mental oasis for environmentally friendly projects and campaigns.
"The main goal of the workshop is to teach farmers and ordinary people to produce different types of composts with any available organic materials while preserving the surrounding environment," says Hany Mohamed al-Khodary, the workshop's organizer.
Khodary insists on the importance and safety of organic composting, explaining that this natural compost provides a plant with all the nutrients it needs, and that its high carbon concentration acts as a sponge that traps water for longer periods of time.
He says chemical fertilizers' specific nutrients make the plant look normal, while it is actually weakened and more prone to disease. Chemicals actually seep into the soil and pollute the underground water reservoirs and drainage systems as well.
Workshop participants were encouraged to experiment with four different types of organic composting, using aerobic fermentation, earthworms, tea liquid and Bokashi composting methods.
The aerobic fermentation method consists of layers of carbon and nitrogen with a standard ratio of 2-to-1. Typically, rice straw, dry leaves and sawdust have naturally high concentrations of carbon, and orange and banana peels offer good sources of nitrogen.
The compost piles are then left uncovered for two weeks while bacteria decompose the organic materials.
The second method demonstrated during the workshop was one involving earthworms. They are very efficient at decomposing kitchen waste and paper, and quickly reproduce.
"Breeding worms is a good incentive for farmers because they can sell them to fish farms later on for a good price," says Khodary.
The third technique, called "tea liquid compost," does not involve tea leaves, as the name suggests, but mimics tea bags. Old compost is soaked in water and then sprayed on the plants.
Khodary says this liquid is both a fertilizer and a strong pesticide that keeps away harmful insects and fosters the plant's immunity.
The fourth type of organic composting is Bokashi, by which the organic waste is buried in holes in the ground with microorganisms and covered for a month. This technique can produce large quantities of compost in a very short period of time.
"The four composting methods we teach are effective in homes, rooftops, or on a much bigger scale, like agricultural lands," Khodary adds.
He is dedicated to teaching these organic composting methods to raise farmers' awareness about alternatives to chemical fertilizers.
"When I first went to Abu Sir," he says, referring to a seaside town on the shore of Lake Mariut on the western extremity of the Nile Delta, "farmers were suffering because huge piles of rice straw and tree leaves had accumulated, and they had no idea of to get rid of them."
When he told them how they could produce healthy compost with the materials at hand, the farmers asked Khodary to show them how.
"Now, they produce about 12 tons of organic compost a month and sell the excess at the market," he says.
Khodary hopes more people will join the next composting workshops, saying he firmly believes Egypt has the potential to become a big regional and international producer of organic compost.
Amr Farouk, head of the ecological initiative, says that in the coming weeks, the Oasis center will have a series of workshops for children.
In one of them, children will learn how to use local and environmentally friendly building materials, and become young ecological architects, Farouk says.
"During another workshop, they will learn about harmful emissions and the role that agriculture can play in reducing them," he says. A later workshop will also focus on solar power and other sources of alternative energy.
This piece was originally published in Egypt Independent's weekly print edition