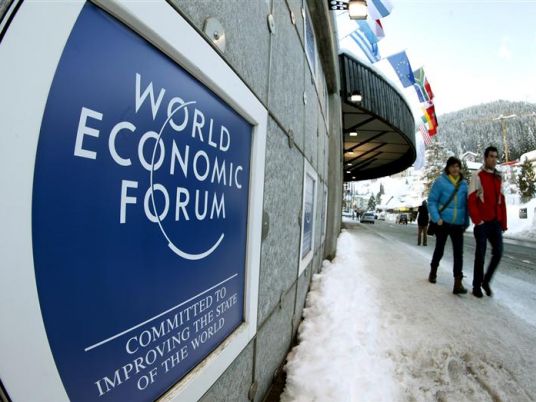 The world Economic Forum in the Middle East and North Africa will kick off at Jordan's Dead Sea in collaboration with the King Abdullah II Fund for Development (KAFD) and will run on April 6 and 7.
Assembling more than 1,000 government, business and civil society leaders from more than 50 countries, the forum will be held in Jordan for the 10th time and regionally for the 17th time, an official statement by the World Economic Forum reads.
Titled "Building New Platforms of Cooperation", the meeting is expected to feature four major projects: configuring new economic and social models regionally, ensuring reliable administration with significance environmental value, forming a vision that brings the Arab world together and kick-starting an industrial revolution.
"The region is at a pivotal time, taking the bold decisions necessary to future-proof its societies and economies," Mirek Dusek, Deputy Head of Center for Geopolitical and Regional Affairs and Member of the Executive Committee at the World Economic Forum commented.
"At this meeting, we will hold several strategic dialogues, with particular attention to the relationship between the public, private and civic sectors, the impact of the Fourth Industrial Revolution on skills and jobs, and new initiatives to help resolve long-standing conflicts," he added.
Chairman of KAFD's Board of Trustees Alaa Batayneh pointed out that Jordan hosting such a big forum for the 10th time illustrates the country's political and economic power among the Arab countries.
He also added that the forum will convene various countries and aims to land on solid ground concerning plans for Jordan and for the broader region in the fields of energy, technology applications, and natural resource management.
King Abdullah II bin Al Hussein, Queen Rania Al Abdullah and H.R.H. Crown Prince Al Hussein bin Abdullah II of the Hashemite Kingdom of Jordan will welcome leaders from countries across the world including those part of the Gulf Cooperation Council, the Levant and North Africa, as well as key international stakeholders from East Africa, Europe and the United States.
The statement displayed this edition's co-Chairs as following: Khalid Al Rumaihi, Chief Executive, Bahrain Economic Development Board, Bahrain; Thani Ahmed Al Zeyoudi, Minister of Climate Change and Environment of the United Arab Emirates; Rania A. Al-Mashat, Minister of Tourism of Egypt; Alain Bejjani, Chief Executive Officer, Majid Al Futtaim Holding, United Arab Emirates; Wafa Ben-Hassine, MENA Policy Counsel, Access Now, USA; Sumantra Chakrabarti, President, European Bank for Reconstruction and Development (EBRD), London; Tony F. Chan, President, King Abdullah University of Science and Technology (KAUST), Saudi Arabia; and Sigrid Kaag, Minister for Foreign Trade and Development Cooperation of the Netherlands.
The meeting will be carried out in the presence of an array of public figures including Antonio Guterres, Secretary-General of the United Nations, New York; Muhammadu Buhari, President of Nigeria; Mahmoud Abbas, President of the Palestinian Nationality Authority and Chairman of the Executive Committee, Palestine Liberation Organization; Armen Sarkissian, President of Armenia; Emine Erdoğan, First Lady of Turkey; Abdullah Abdullah, Chief Executive of the Islamic Republic of Afghanistan; Khalid Al-Falih, Minister of Energy, Industry and Mineral Resources of Saudi Arabia; Omar Al Olama, Minister of State for Artificial Intelligence of the United Arab Emirates; Yusuf Bin Alawi Bin Abdullah, Minister of Foreign Affairs of Oman; Ghassan Hasbani, Deputy Prime Minister of Lebanon; and Khalid bin Ahmed Al Khalifa, Minister of Foreign Affairs of Bahrain.
The focal point of the partnership with the World Economic Forum is to gather 100 Arab startups in the meeting aiming to give entrepreneurs a sufficient platform where they can present the ongoing challenges in the market.
The statement noted that there were more than 400 applicants from 17 countries, specializing in varied sectors such as finance, energy, health, environment, media and education.
Careem (UAE), Unicorn (Kuwait), and Proximie (Lebanon) among others are among the chosen startups to attend the meeting.
Participants from the World Economic Forum's Global Shapers aged between 20 and 30 years in addition to Young Global leaders who are less that 40 years old will join the discussions.
Considering various systematic issues, the meeting looks forward to setting long-term goals.
The statement mentioned a remarkable model established by the Humanitarian Investing Initiative at the forum's annual meeting in Davos. The initiative addresses challenges posed by prolonged humanitarian crises.
Numerous sessions will tackle serious issues related to healthcare, energy, water, gender equality, the future of jobs, cybersecurity and more.
Ongoing geopolitical challenges in the United States, Europe and Asia will be discussed during the meeting.