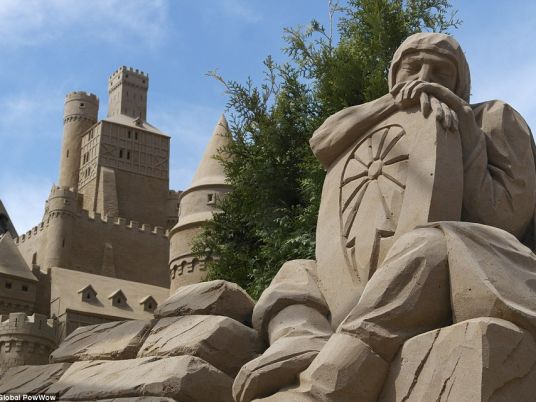 Life's a beach, then you stay in one.
That's the idea at two new pop-up hotels constructed from sand in the Netherlands.
The fully furnished one-room suites have been built as part of the annual sand sculpture festivals in Sneek, Friesland and Oss, Brabant.
They're hidden inside eight-meter-high sculptures, one modeled on the Flintstones' cartoon home town of Bedrock, the other decorated with dragons, the Great Wall of China and the Terracotta Army.
And unlike the sandcastles you may have built in your youth, these pop-up palaces have windows, electricity, running water and Wi-Fi.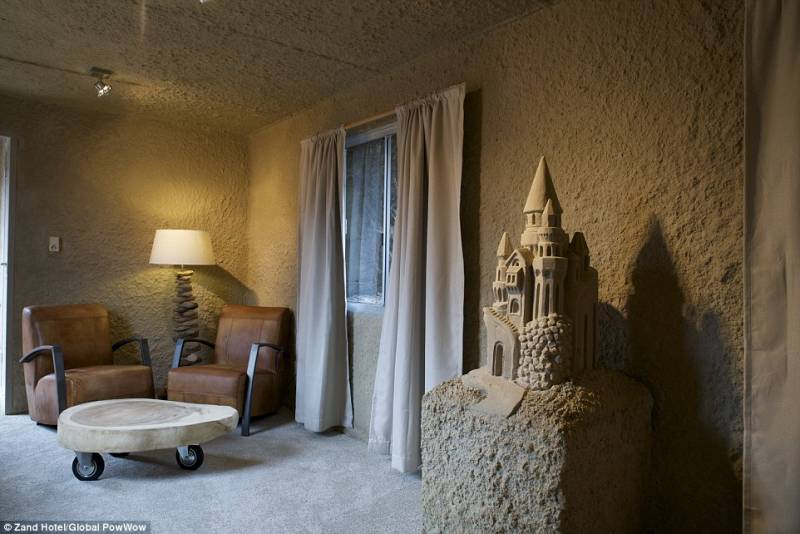 How were they built?
It took event organizers Global PowWow four weeks to construct the sculptures, which were inspired by the ice hotels in Sweden and Finland.
Worried about how these rooms stay up? It's a genuine concern for anyone who's ever experienced the childhood trauma of being buried in sand by siblings.
The hotel's basic structure is made of thin walls, covered inside and out with reinforced sand to ensure it doesn't crumble.
Thankfully, the shower, bathroom fittings and deluxe box spring bed are made out of traditional materials. We all know how hard it is to get sand out of towels after a day on the beach.
Fully booked for 2015
An overnight stay for two costs US$168 a night, and includes a personal tour of the nearby festival.
There are 30 large sand sculptures at each. The Friesland festival alone uses more than 800,000 kilograms of sand.
Like all sandcastles, sadly, the hotels are only temporary and have already sold out.
They'll close once the festivals end (September 28 in Sneek and October 4 in Oss).
Germany and the UK
Luckily Zand Hotel plans to reopen both in time for next year's festivals.
It's also hoping to create similar hotels in Germany and the UK.
So there's still time to strike this one off your bucket (and spade) list.
Zand Hotel, Flexaterrein, Opperhuizerweg, Sneek; +31644245949
Zand Hotel, Parkeergarage Bergoss, Oostwal 177, 5341 KM Oss; +31618932544