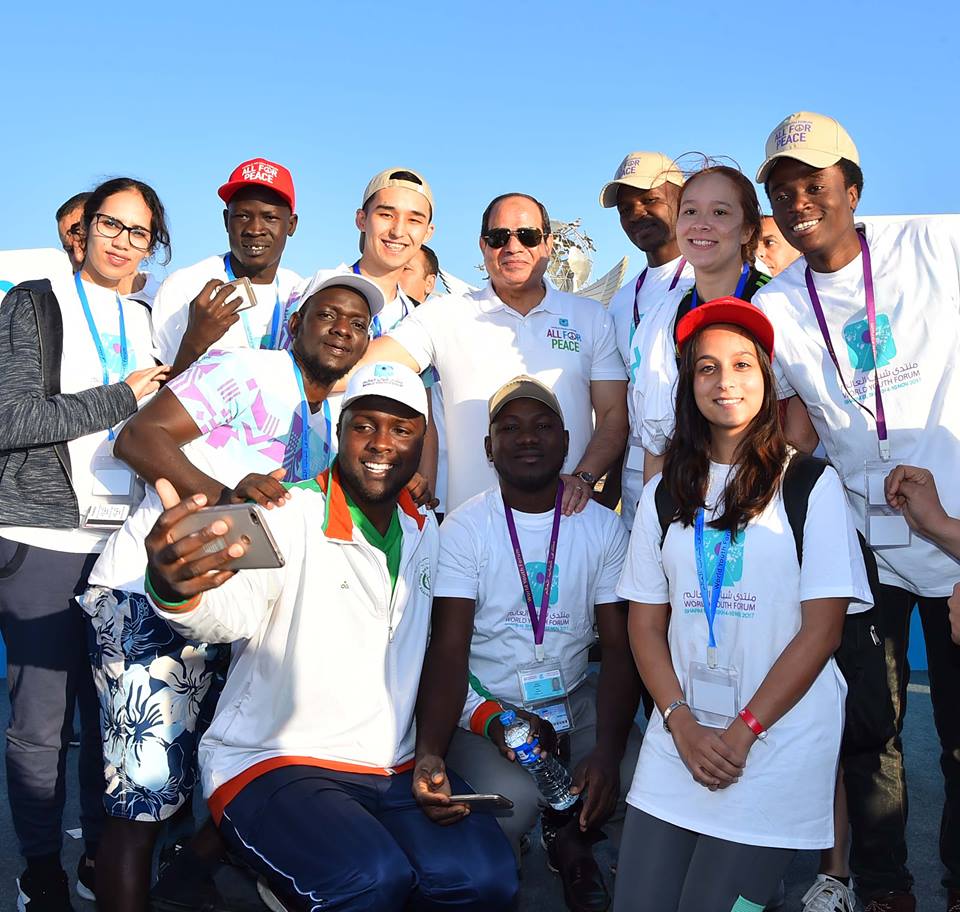 The World Youth Forum, which is currently being held in the Egyptian Red Sea resort of Sharm el-Sheikh, is to be organized on an annual basis, Egyptian President Abdel Fattah Sisi said on Wednesday.
The idea to make the event a regular occurrence came according to state-run media outlets from a young Nigerian forum participant.
Sisi's expression of approval for the suggestion came during a marathon that was organized Wednesday morning under the banner of 'All for peace'.
The marathon aims to send a message of peace to the world and to renounce terrorism and violence, the official spokesperson of the presidency Bassam Radi said in a statement.
The World Youth Forum kicked off in the resort city of Sharm el-Shaikh on Sunday with no less than 3,200 participants from 113 different countries, including Egyptian President Abdel Fattah al-Sisi along with heads of states and high-level officials from various countries.
Ahead of the launch of the forum, Sharm el-Sheikh, located in South Sinai, witnessed large-scale beautification efforts where a giant celestial dome was built and green areas created.
Banners with the forum's slogan were put up above the streets of the city and giant theaters were set up.
The city expects to receive about 6,000 participants, including presidents, princes, ambassadors, delegations of foreign countries and representatives of international organizations.