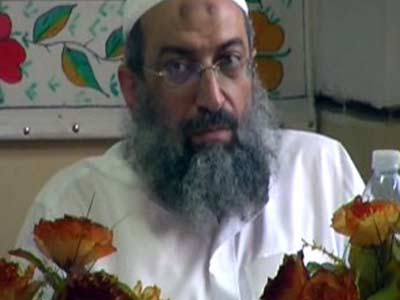 Yasser Borhamy, vice president of the Salafi Dawaa, told Al-Masry Al-Youm that the 50-member constitution committee is seeking to erase Egypt's Islamic identity and replace it with a pharaonic one.
An article they want to incorporate states that Egypt's Islamic identity is that which has emerged from a 7000-year-old civilization, he added. "The current battle inside the committee is between the irreligious state and Islamic Identity."
Borhamy criticised the 50-member committee for discussing a proposal submitted by Laila Takla, a member, which calls for removing religion from school curricula.
"Takla believes that teaching school children that Allah is their God, Islam their religion and Mohamed their prophet is an overdose of religion that leads to religious extremism in Egypt," he said.
"There is a plan by some members of the committee to remove religion as a curriculum, but the people will not accept a constitution that fights their religion and will vote against it in the referendum."
The Salafi Front accused members of the committee of "demolishing the pillars of religion" and opening the door to atheism, corruption and sexual aberrations, according to a statement released on Wednesday.
"The Supreme Council of the Armed Forces has a systematic plan to inspire hatred and violence to the Islamic project among Egyptians," he said, vowing to bring down the constitution.
Mohamed al-Bassel, a leader from the Muslim Brotherhood, said the constitution establishes for a political landscape that is dominated by a single faction, which warns of a catastrophe if the constitution is approved through rigging.
He added that the committee is undermining the 25 January Revolution and its gains and called on revolutionary movements to join those who reject the constitution in protests.
Edited translation from Al-Masry Al-Youm