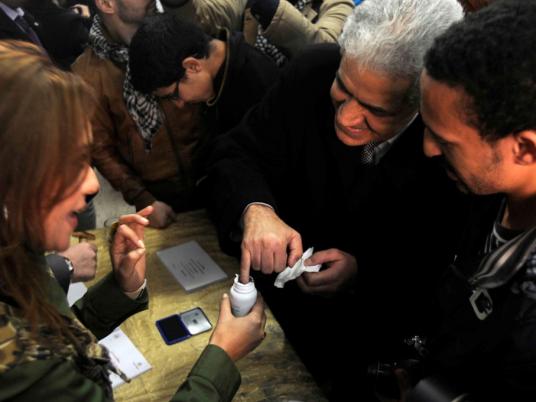 The opposition National Salvation Front blamed the apparent approval of the draft constitution on "rigging, violations and shortcomings in organization."
Official results of the referendum are expected to be released on Monday, with early results indicating that the constitution was approved by 64 percent of voters, with only 32 percent of eligible voters participating in the poll.
The front, composed of several liberal parties, was formed in November to counter Islamist movements which had come to dominate the government and the Constituent Assembly. The NSF includes a number of liberal and secular leaders, including former presidential hopefuls Hamdeen Sabbahi and Amr Moussa, and reformer Mohamed ElBaradei.
The opposition group had urged citizens to vote against the constitution draft in the two-day referendum, held on 15 and 22 December.
During the first day of voting on 15 December, the NSF alleged that violations and fraud were taking place. 


In a statement on Sunday, the group listed inadequate judicial supervision, delays in opening polling stations, polling stations closing before their schedule times, and workers in stations advising voters to cast a "yes" ballot among the violations that have been submitted to the Public Prosecution and High Judicial Elections Commission for investigation.
The NSF added that the Egyptian people did not respond to a misleading campaign implying that the referendum was a vote for or against Islamic Sharia, and stressed that it would continue to work for the interests and rights of Egyptians.