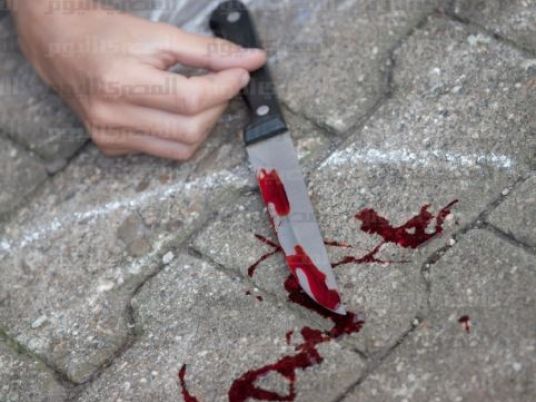 The words "Rageh is a murder" trended on social websites Thursday morning along with a collage of photos of two young friends, one of whom was murdered by the other for advising him to stop sexually harassing a neighbor.
According to security sources, victim Mahmoud al-Banna, 17, was killed in a fight with some of his colleagues in front of a coffee shop in the city of Tala, Monufiya Governorate.
Major General Mohamed Nagy, head of the Monufiya Security Directorate, received a notification from Major General Mohamed Emara, Director of Criminal Investigations in the governorate, stating that Tala Central Hospital received the dead body of Mahmoud, who received several stabs to the abdomen.
According to the official story, Mahmoud was stabbed by his 17-year-old friend Mohamed Ragih after a fight that started at a coffee shop. Ragih had been harassing Mahmoud's female neighbor. Ragih used a bladed weapon to stab Mahmoud in his neck and chest several times.
A claim was filed on the incident and prosecutors were notified for investigation.
Users on social networking sites circulated a video of the incident showing Mahmoud and Ragih quarreling on a side street. The video did not show that they were inside a cafe, which prompted some to question the official story.
The unofficial story says that Ragih was beating a girl in the street. Mahmoud intervened, saying, "Consider her your sister. Let's sit at any cafeteria to discuss the subject." Ragih told him it was none of his business.
A few hours later, Ragih saw a post on Facebook about the incident, so he decided to take revenge on Mahmoud. He looked for him and stabbed him to death.
Activists launched the hashtag on Twitter "Ragih is a murder," which trended in Egypt and sparked social media testimonies by the neighbors of the victim.
An account by someone named Abdallah wrote: "I will never forget the sight of blood that covered the street today. I will not forget his grandmother standing in the middle of the street screaming, nor his grandfather, who was sitting on the ground of grieving his grandson."
Another account by someone called Hayat said: "When a boy leaves home heading to a lesson, gets killed, and doesn't come back home, how are we supposed to feel safe leaving our homes? That way everybody should leave home with a weapon for self defense."
Edited translation from Al-Masry Al-Youm