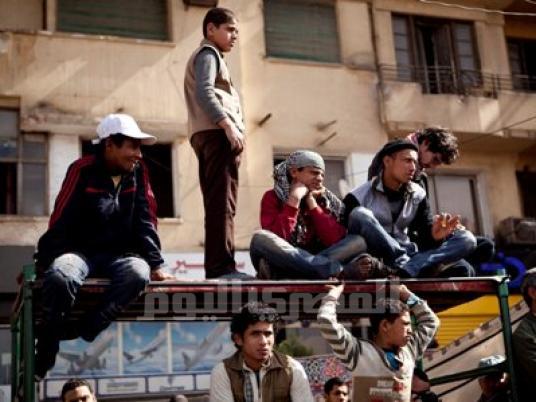 Young people represent 24.3 percent of Egypt's population, and slightly over half of them are impoverished, according to the Central Agency for Public Mobilization and Statistics.
In a statement released Saturday to coincide with World Youth Day, the agency said that of Egypt's 20 million people between the ages of 18-29, 51.3 percent live in poverty. The agency also found that the contribution of young people to the labor force over the past year amounts to 51.5 percent. Of that number, 75.4 percent of labor force participants are male and 25.4 percent female.
Similarly, the unemployment rate is higher among young females, at 44.6 percent compared to 18.7 percent for males. Unemployment among young people from both genders amount to 24.9 percent.
The CAPMAS report explains that the unemployment rate among females who graduated from general vocational school is about 65.2 percent, and 56.9 percent for graduates of technical vocational schools. The rate is lower within young females who hold a university degree, amounting to 51.1 percent.
The report also said that the gender breakdown among Egyptian youth is 50.5 percent male, 49.5 percent female.
Edited translation from MENA