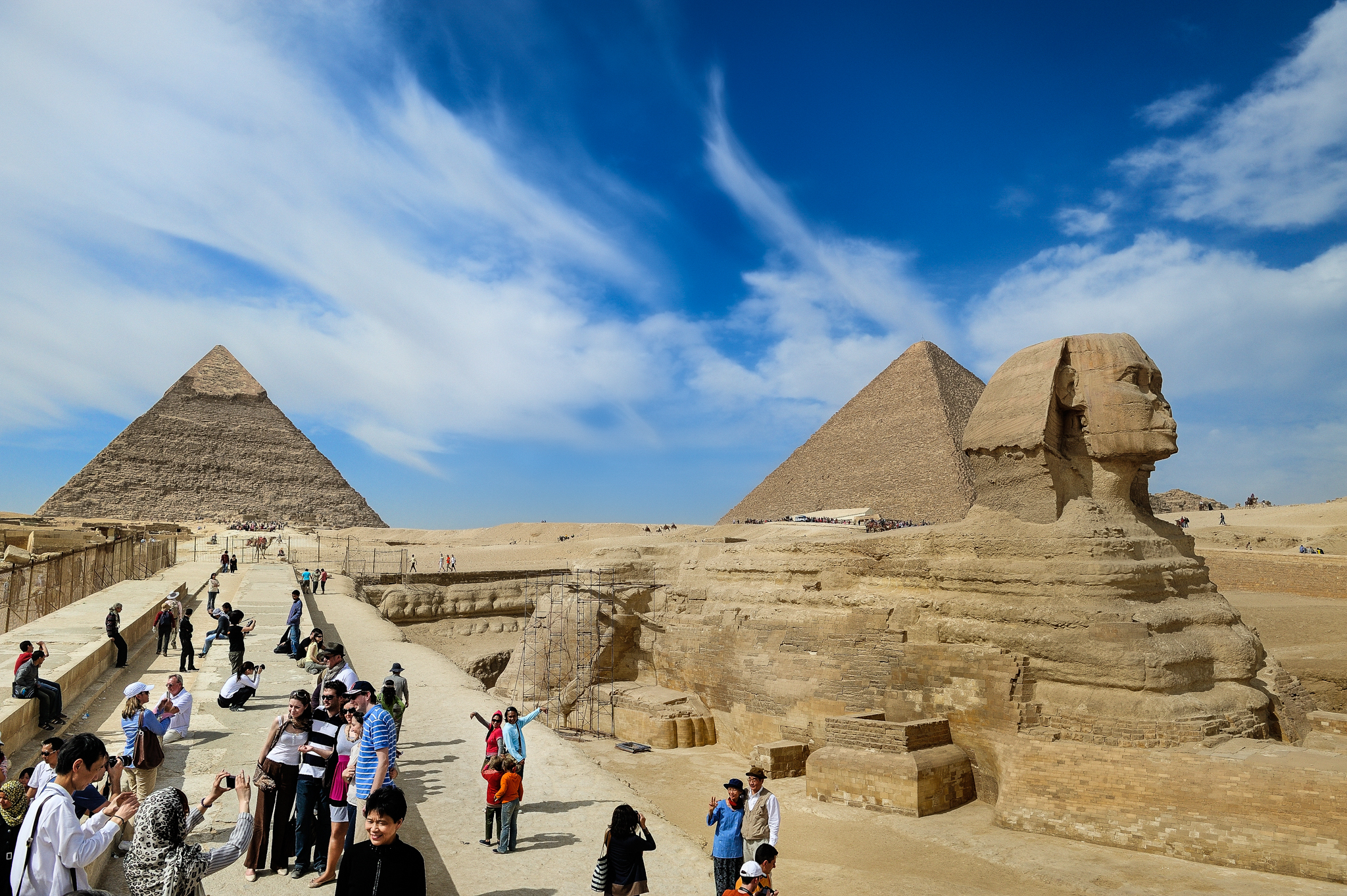 Polish Foreign Minister Jacek Czaputowicz admired the Giza pyramids during his visit to the pyramids and the Sphinx on Monday, accompanied by a Polish delegation and Egyptologist Zahi Hawass, the MENA news agency reported.
During his visit, Hawass explained the statue of the Sphinx belonged to King Khafre, the founder of the second pyramid, and denied rumors that there is a missing city under the Sphinx, stressing they hold no scientific evidence whatsoever.
Examinations showed that the Sphinx is just a statue with no hidden corridors.
Hawass explained the history behind the tunnels dug around the Sphinx. The first tunnel is located at the top of the statue, and was made by a French engineer in 1937 behind the head of the Sphinx, in search of treasures inside the body of the statue.
Hawass further explained that the second tunnel, once located on the northern side of the statue, can no longer be seen now. It was closed by another French archaeologist, and was claimed to contain treasures. The third tunnel is located where Italian adventurer Giovanni Battista Caviglia in the early 19th century dug down the Sphinx's chest to find the Dream Stele of Thutmose IV, covering a gap of three meters deep according to Hawass.
At the end of the tour, Hawass handed Czaputowicz his book on Giza.