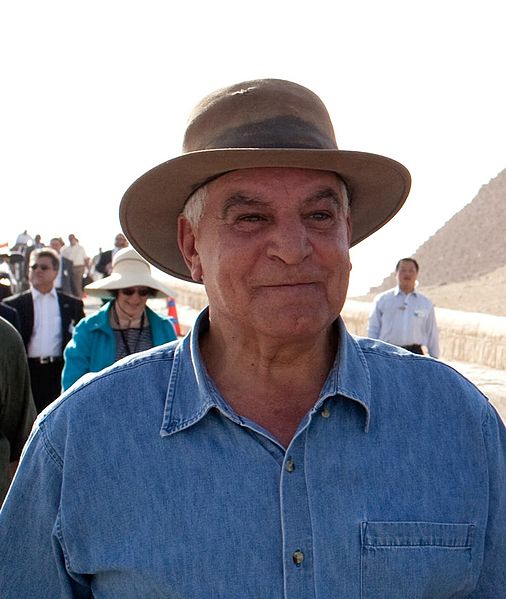 Acclaimed Egyptologist Zahi Hawass has called on the British Museum in London to return the Rosetta Stone to Egypt.
He announced last week that he plans to send a petition signed by a group of Egyptian intellectuals to European museums in October over the issue.
The key to ancient Egypt
The Rosetta Stone, a 2,200-year-old stone inscribed with hieroglyphs, ancient Greek and cursive Egyptian letters, was acquired by the British Museum in 1802 from France by treaty signed during the Napoleonic Wars.
The stone appears to have first been found by Napoleon's forces while building a fortress near the town of Rashid in Egypt.
The artifact, the key to allowing archaeologists to decipher ancient hieroglyphs for the first time, is among the most prominent attractions in the British Museum.
Britain acquires the stone
A French military officer found the Rosetta Stone in Memphis, Egypt in 1799, before it was seized by British forces in Alexandria and shipped to the UK two years later.
In 1802, since then, the stone has been on display in the museum, with only one break during World War I, in 1917, when the museum moved important objects to prevent damage from heavy bombing in London, according to Time Out.
This campaign from Egypt follows similar demands to return historical artifacts from Western museums to their countries of origin, such as the Horniman and Gardens Museum in south London, which announced the return of bronze objects from Benin to Nigeria in August 2022.