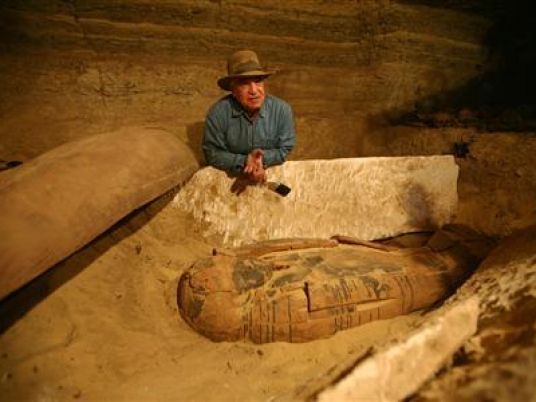 Former Antiquities Minister Zahi Hawass said at a news conference in Los Angeles on Monday that selling the statue of Sekhemkhet Ka is a crime and requested that David Kennedy, the chief executive of the British Museum, be penalized. He also asked intellectuals from the international community to sign a document banning the selling of the statue.
The former minister has called on the Egyptian government to prevent the sale of the statue, which dates back to the Old Kingdom.
Hawass added that he had objected to placing a Nefertiti bust on a bronze base in the Egyptian Museum of Berlin because it would harm it, which the director of the museum agreed to after intellectuals of the international community signed a document to this effect.
Edited translation from Al-Masry Al-Youm