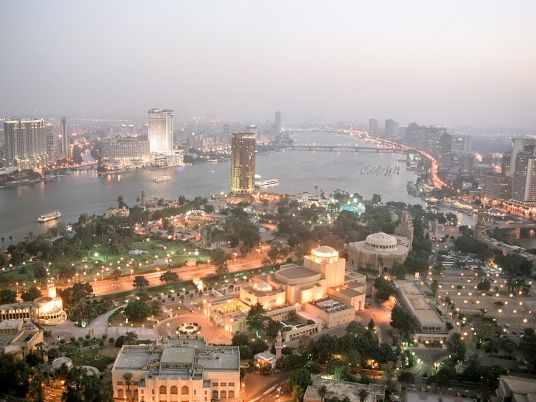 Residents, civil society volunteers, business owners and government officials have been thrown into confusion by the Cairo governor's declaration two weeks ago of a "war" on riverside restaurants in affulent Zamalek neighborhoods.
The governorate strategy involves daily raids on various restaurants and coffee shops that allegedly lack operating licenses, while refusing to grant licenses to new businesses, said Governor Galal al-Saeed — now Egypt's transport minister — when the crackdown was launched.
Among those affected by the campaign was the famous Sequoia restaurant, the owner of which was denied permission to expand the premises, due to the governer's aim of "returning everything to how it was."
Governorate raids since March 20 have resulted into the closure of nine cafes in the streets of Brazil, al-Sayyed al-Bakri and Shagaret al-Dor, with dozens of seats, tables and even shishas, confiscated.
Coinciding with that campaign, the Irrigation Ministry has removed a number of well-known restaurants located at its riverside club. Cafe and restaurant owners have complained of investments valued at almost LE3 million being reduced to rubble, with several workers displaced without prior notice.
The wave of closures has been a common subject of debate on social media over the past two weeks, and several residents of Zamalek have begun to organize action to defend their neighborhood against heavy-handed authorities.
Residents said this is not the first time the Cairo Governorate has taken action against such restaurants, adding that they would normally resume business a few days after the raids.
Reflecting on ways of resolving the standoff that will satisfy all concerned, a number of residents are considering out-of-the-box solutions that could make good use of Zamalek's special waterfront real estate.
When Zamalek was first planned, it was divided into two sections: one residential area that is crowded with cafes and restaurants; and another for parks and clubs, which falls between the Qasr al-Nil and the 6th of October bridges.
Some have suggested making use of the waterfront in that latter section for cafes, restaurants, theme parks, theaters and other means of entertainment that could attract tourists and provide employment, while avoiding inconvenience to residential areas. They have voiced their readiness to work with authorities to transform the area from a "food court" into a "waterfront".
Edited translation from Al-Masry Al-Youm