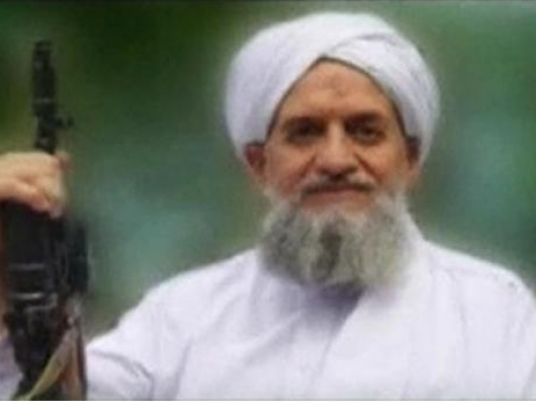 Al Qaeda leader Ayman al-Zawahri announced in a recording Thursday his allegiance to new Taliban chief Mulla Mohamed Akhtar Mansour.
The recording was published by Al-Sahab media institution affiliated to Al Qaeda.
"We are your soldiers and supporters and one of your battalions," said Zawahri.
Zawahri expressed regret over the death late Al Qaeda leader Mulla Omar.
He called on all jihadist groups to swear allegiance to the new Taliban leader as well describing Taliban as the first Islamic caliphate established after the downfall of the Ottoman caliphate.
Former jihadist Sabra al-Qassemi said: "Disagreements among jihadist organizations will increase, especially after the announcement of the (Zawahri) allegiance, and there is a state of anger inside Al Qaeda due to concealing the death of Taliban leader Mullah Omar for two years and the issuance of statements in his name, which is deception, seen by Taliban leaders as a tactic."
Qassemi expected the IS to attempt to take advantage of the state of anger to attract more supporters to IS leader Baghdadi.
"There is also information about the rise of a new international jihadist organization adopting a contrary ideology to Al Qaeda and the IS," said former Jamaa al-Islamiya leader Mohamed Tawfik. The organization aims to correct the image of jihad, he added.
Edited translation from Al-Masry Al-Youm