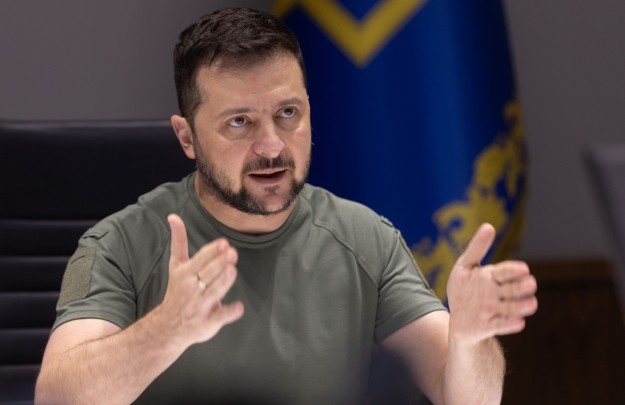 President Volodymyr Zelensky said Wednesday that more settlements in the south of Ukraine have been liberated amid a Ukrainian counteroffensive in the Kherson region.
The communities of Novovoskrensenske, Novohryhorivka and Petropavlivka had been recaptured, he said in his daily address, suggesting that Ukrainian forces are making progress through the largely rural hinterland of Kherson.
The three settlements "were liberated from the pseudo-referendum and [subsequently] stabilized," he said.
However, Ukrainian forces remain some distance from Kherson's capital and other strategically important areas.