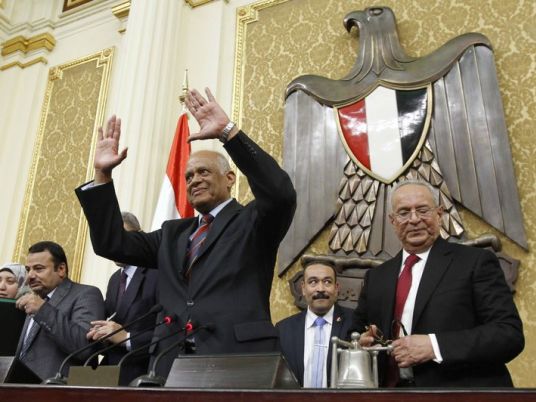 Parliamentary speaker Ali Abd al-Aal on Wednesday called on MPs to amend the 2014 draft of the constitution, claiming that it was drafted at a time of state instability.
This comes despite the fact that Abd al-Aal himself worked on the 2014 draft.
The president, despite being a top executive authority, is not permitted to dismiss any ministers from office under the 2014 constitution, Abd al-Aal explained, claiming that a conflict of interest would arise if the House of Representatives were to reject a ministerial reshuffle.
Abd al-Aal, also criticized the ban on dual-national Egyptians running in the presidential elections and being members of the House of Representatives. He asserted that the main requirement of candidacy should be "loyalty to the homeland".
Edited translation from Al-Masry Al-Youm