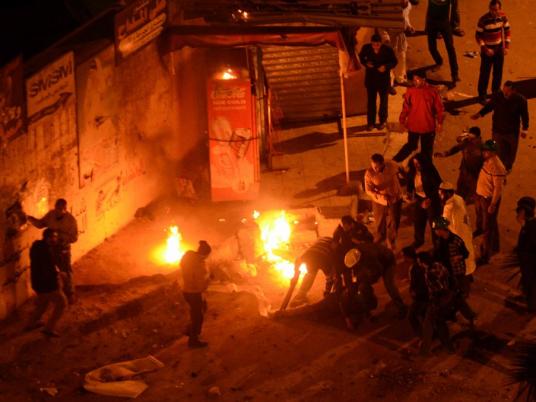 Thousands of people staged protests across the country on Friday against the November constitutional declaration and the upcoming constitutional referendum under the umbrella of the "Red Card" demonstrations being held outside the presidential palace in Cairo.
In Daqahlia, hundreds of Popular Current, Constitution Party, Karama Party, Democratic Front Party, Revolutionary Socialists, and April 6 Youth Movement members participated in a protest in Mansoura, the capital of the governorate.
The protesters staged two marches, during which they denounced the attack on protesters at the presidential palace in Cairo by Muslim Brotherhood and Freedom and Justice Party members and rejected the president's speech and his call for dialogue, saying it is a "call for a coup against legitimacy."
Some Brotherhood members and opposition protesters clashed outside of the FJP headquarters in Koum Hamada City, Beheira Governorate, after an opposition March headed there. Brotherhood youth were stationed outside the building to protect it, and the two groups threw rocks at one another until residents of the area intervened to separate them.
In Gharbiya, a number of protesters blocked the railway in Mahalla City and prevented trains between Tanta and Mansoura from passing. They announced a sit-in until the declaration and referendum are cancelled.
Clashes erupted between members of the Muslim Brotherhood and opponents in Kafr al-Sheikh, in which combatants used guns, bladed weapons and stones.
A witness told Reuters the clashes were outside the Freedom and Justice Party and the nearby Brotherhood headquarters. He added that a "state of panic" prevailed in the city.