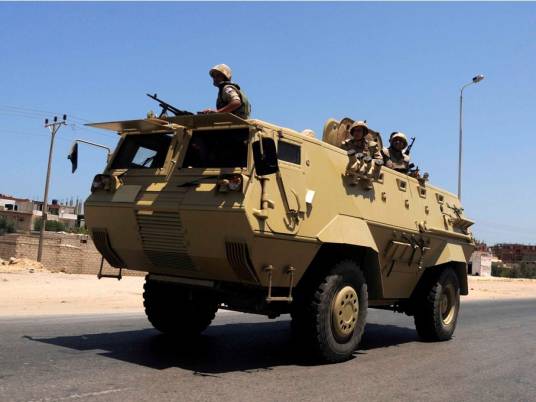 The Egyptian Armed Forces killed 10 alleged extremists and arrested 18 others were arrested in raids conducted in the cities of Rafah and Sheikh Zuweid, North Sinai.
Official sources also report the army destroyed 11 motorbikes and 15 shelters being used to harbor extremists, and seized three vehicles and several army uniforms.
The military also discovered seven bombs and a field hospital allegedly used to treat injured militants, which were destroyed.
The troops did not suffer loses in the raids and are expected to resume until the whole area is combed.
Medical sources disclosed on Saturday injury of a four-year old child in al-Moqataa village, south of Sheikh Zuwaid, after being shot in the foot. Direction of the bullet was not identified. The child was transferred to Arish hospital for treatment.
Police arrested four Muslim Brotherhood elements over allegedly inciting marches and violence against police and armed forces establishments.
Edited translation from Al-Masry Al-Youm