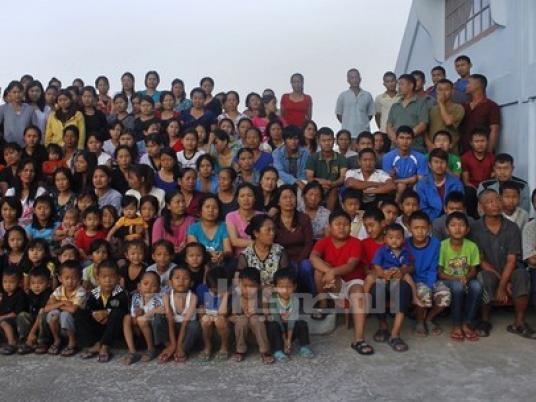 Eleven
Egyptians have been listed among Forbes Middle East's 100 wealthiest Arabs list, whose fortune increased in 2015 despite plummeting oil prices, according to the magazine.
Construction tycoon Nassef Sawiris, CEO of Orascom Construction Industries, came fifth on the list, with a fortune of US$3.6 billion, way behind Saudi Prince Al-Waleed bin Talal, who topped the list with US$22.6 billion.
Businessman Mohamed Mansour Amer, head of General Motors' Egypt, came eighth with US$4 billion, while Naguib Sawiris, CEO at Orascom Telecom, took the 11th place, with US$3.1 billion. He is followed by Youssef Mansour (16th place), with US$2.9 billion, an automotive industry tycoon with several companies under his management in Africa and Russia.
The 19th place on the list was taken by Yassin Mansour, with a total of US$3.2 billion, the owner of Palm Hills real estate company and deputy chairman of Mansour Chevrolet.
UK-based Mohamed Al-Fayed, the former owner of Harrods megastore, came 25th with US$2 billion.
Onsi Sawiris, the founder of Orascom Group, came 26th with US$1.8 billion and Samih Sawiris, CEO of the Orascom Development, came at 41st with US$1.1 billion.
Oriental Weavers chairman, Mohamed Khamis, came 77th with US$302.16 million, and Sadek al-Sewedy, an electric appliances businessman, occupied the 70th place, with US$355.34 million.
The last Egyptian on the list was Taha al-Telbany, stakeholder at Pioneers Holding, a financial services group, who came 99th with US$154.24 million.