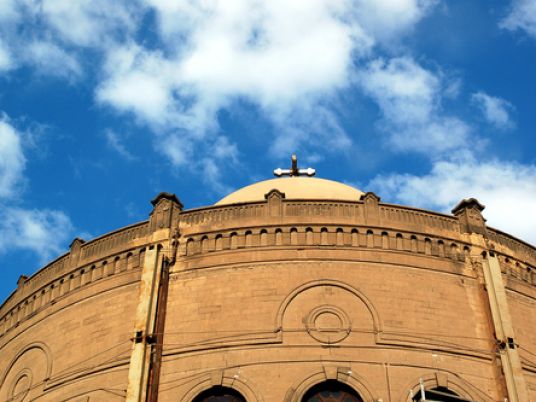 Twelve priests fled a monastery south west of Cairo after an argument with their colleagues turned violent, a source at the monastery said.
Priests reportedly engaged in a fight with bladed weapons last week following a divide over the road authorities plan to construct near the ancient Anba Macarius monastery in Wadi al-Rayan. The altercation left two priests hospitalized.
Father Matirius, one of the priests defying the planned constructions, told Al-Masry Al-Youm that twelve priests siding with the government plans fled late Friday, taking with them their personal possessions.
Matirius accused the fugitive priests of seeking to "appease the (Coptic Orthodox) Church, but were met with an unexpected reaction". He added that they escaped, fearing persecution by their opposing mates.
A delegate by Pope Tawadros II, appointed as a "spiritual caretaker" of the monastery, told Al-Masry Al-Youm he had sought to end the division among the priests
Maged Wady, an activist who leads an association for the preservation of Egyptian heritage, said he will submit a report about the crisis to UNESCO, in order to consolidate efforts against the government's planned road, arguing that the monastery hosts several ancient compartments dating back to the 4th century.
The government, backed by the Coptic Orthodox Church, has rejected the priests' stance, accusing some of impersonating priests.
Edited translation from Al-Masry Al-Youm